Residential Treatment for Girls & Teens Assigned Female at Birth
Treatment based on shared experiences is able to more effectively meet the therapeutic needs of Teenage Girls & Adolescents Assigned Female at Birth (AFAB).
Discovery Ranch South is committed to providing comprehensive support to teenage girls and students assigned female at birth who are struggling with mental health issues. Our program offers a supportive environment where your teenager can receive the therapeutic care they need, surrounded by peers who share similar experiences. We are here to help your teenager develop skills to thrive and overcome their challenges.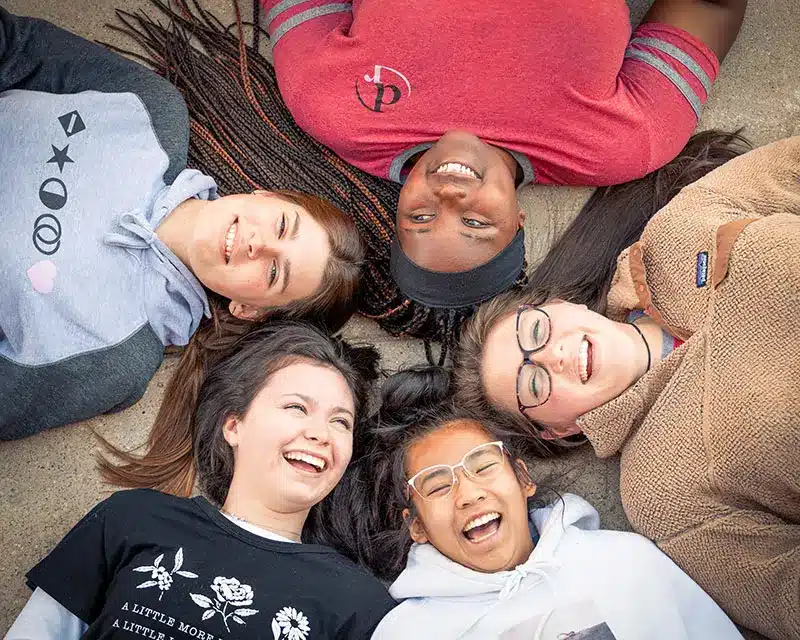 Focusing on the Needs of Teen Girls & AFAB
Teenagers, including those assigned female at birth, experience mental, emotional, and behavioral health issues in unique ways. They may have different reasons for engaging in unhealthy behavior compared to their peers who are assigned male at birth.
Moreover, teenagers of all genders have diverse developmental needs. Girls, for instance, often mature cognitively and emotionally at a different pace than boys. They may also have distinct levels of interpersonal drive and need.
At Discovery Ranch South, we recognize and prioritize the needs and unique experiences of all teenagers, including girls and teens assigned female at birth. Our program is tailored to address their specific therapeutic requirements and provide a supportive environment for their growth and well-being.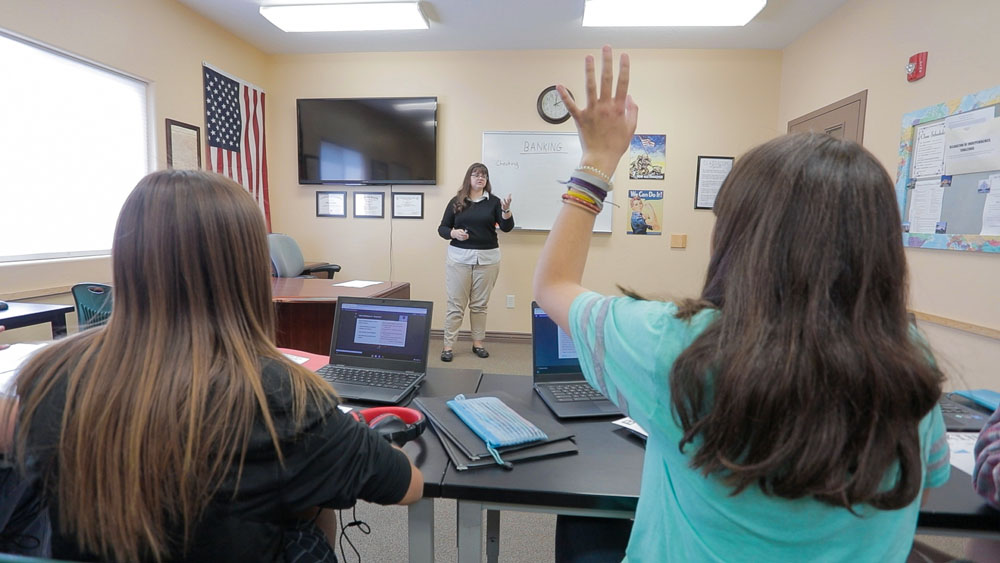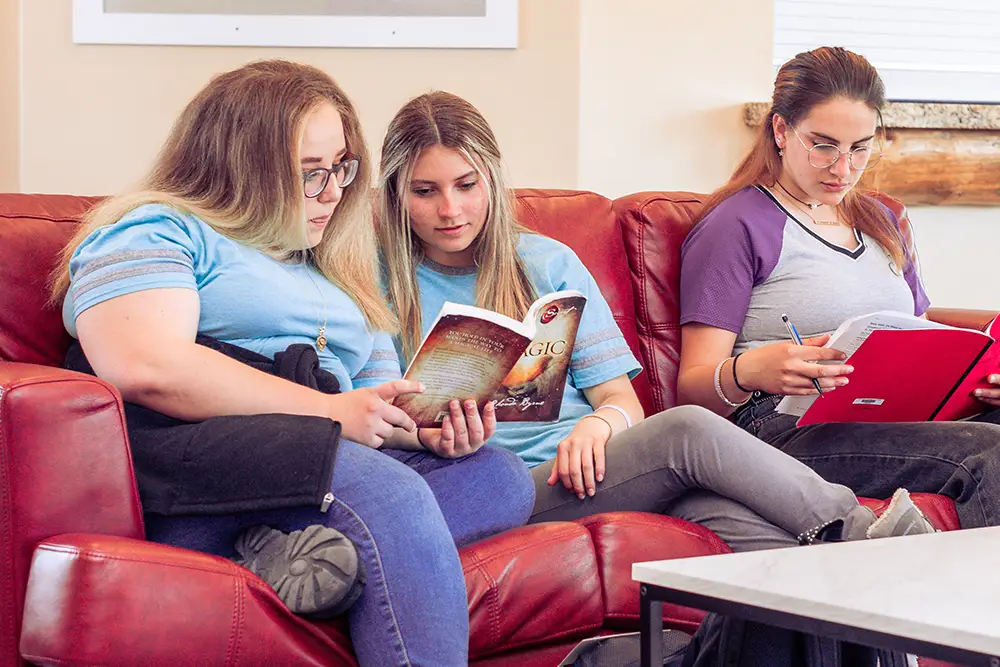 Discovery Ranch South employs relational techniques and interventions to facilitate the necessary changes for your teenager's success. Residential treatment for girls and teens assigned female at birth promotes positive relationships with peers, professionals, and family, contributing to their growth and well-being.
Forming healthy attachments with peers who share similar experiences is essential to your teenager's success. Our program provides opportunities for them to develop these close relationships, fostering caring bonds of accountability and support.
Our ranch provides a safe environment for your teenager to learn healthy boundary-setting and assertiveness skills with peers.
Hybrid Co-educational Program
Discovery Ranch South works closely with Discovery Ranch. This allows your teenager to participate in supervised activities with members of the other program, fostering social skills and relational strength. These activities are organized with a therapeutic focus, prioritizing safe conditions and positive outcomes.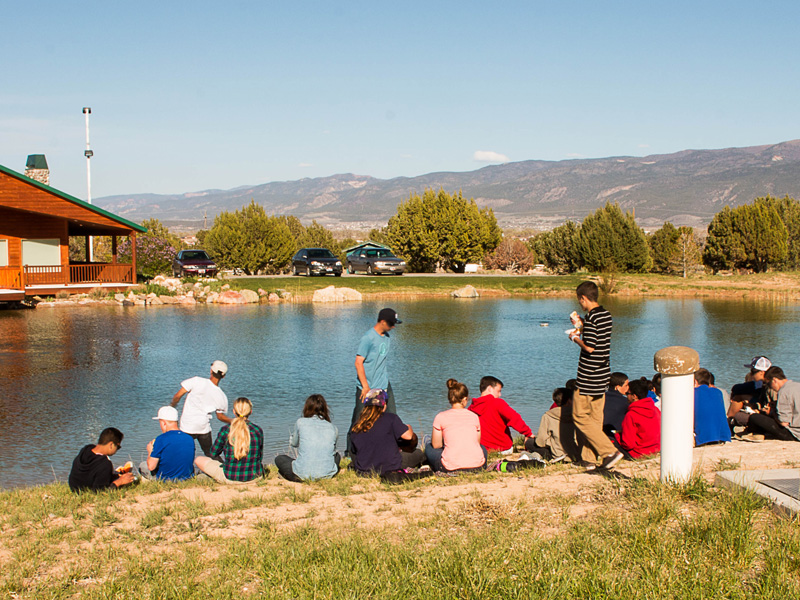 Common Mental, Emotional, & Behavioral Struggles Our Students Face
At Discovery Ranch South, we recognize the difficulties that teens may encounter, such as academic struggles, interpersonal challenges, low self-esteem, anxiety, and depression.
Through our comprehensive program, your teenager will develop valuable skills such as problem-solving, risk assessment, facing fears, emotional connection, self-motivation, healthy coping techniques, and building self-compassion and self-confidence.
Our highly skilled team is equipped to address a wide range of concerns in a clinically sophisticated manner, including (but not limited to):
ADHD, Executive Dysfunction, & Rejection Sensitivity Dysphoria (RSD)
Addiction, Drug Abuse, Substance Abuse
Adoption Issues
Anger Issues
Behavior Issues / Out-of-control behaviors
Cutting & Self Harm
Divorce Conflict
Eating Disorders, Body Image Issues
Lack Of Motivation
Learning Disabilities
Lying & Manipulation
Mood Disorders
Non-Verbal Learning Disorder (NLD)
Oppositional Defiance Disorder (ODD)
Pathological Demand Avoidance (PDA)
Personality Disorders
Relational Issues
Risky Behaviors
Risky/Harmful Sexual Behaviors
School Failure
Screen Addiction
Self Esteem Issues
Our research & outcomes show teens can live a life free from mental health issues
75%
75% of students report they are more comfortable sharing feelings with their parents.
75% of students & parents report significantly better family functioning
90%
90% of parents report teen is much better compared to the beginning of treatment
96%
96% of both parents and students showed consistent improvement on problem behavior (Y-OQ) and emotional problems tests (BPFS-C)
100%
100% of students report their problems are much better than when they began
100%
Six months after graduation, 100% of parents and students say that their problems are much better than when they began