Discovery Ranch South provides individualized treatment for teenage ADHD, including:
Attention Deficit Hyperactivity Disorder (ADHD)

Executive Functioning Deficits

Impulsivity and Hyperactivity

Inattention and Poor Focus

Disorganization and Time Management Challenges

Academic and Social Struggles Related to ADHD
Benefits of ADHD Treatment for Teens
Our evidence-based ADHD treatment at Discovery Ranch South offers a range of benefits for your teenager. With personalized care and expert guidance from licensed therapists and mental health professionals, your teen can develop effective strategies to manage their ADHD symptoms and thrive in all aspects of their life.
ADHD treatment brings many benefits to both teens and their families. These benefits include:
Your child's ADHD should not prevent them from achieving academic success, building meaningful relationships, and leading a fulfilling life. With our ADHD treatment program, you can provide your child with the necessary tools to manage their symptoms, thrive, and live a successful life that brings them happiness. Contact us today to take the first step towards a brighter future for your teen.
Choosing the Right ADHD Treatment for Your Teen
Navigating through the different options for ADHD treatment can be overwhelming, but finding a treatment center that offers the right care for your teen is crucial. At Discovery Ranch South's Residential Treatment Center, we recognize that every family has a unique set of experiences, strengths, and treatment goals. That's why we offer a personalized program that's tailored to meet your specific needs.
Our residential program offers round-the-clock care in scenic lodges that provide a comfortable and home-like environment. Our individualized approach is ADHD-informed and incorporates a variety of therapeutic modalities to provide the best care possible for your teen's treatment.
Our residential program provides a safe and nurturing environment for your teen to work on developing coping and processing skills through personalized treatment plans and therapeutic interventions led by our experienced staff. Our ultimate goal is to empower them to overcome their ADHD challenges and live a life that is full of success and fulfillment.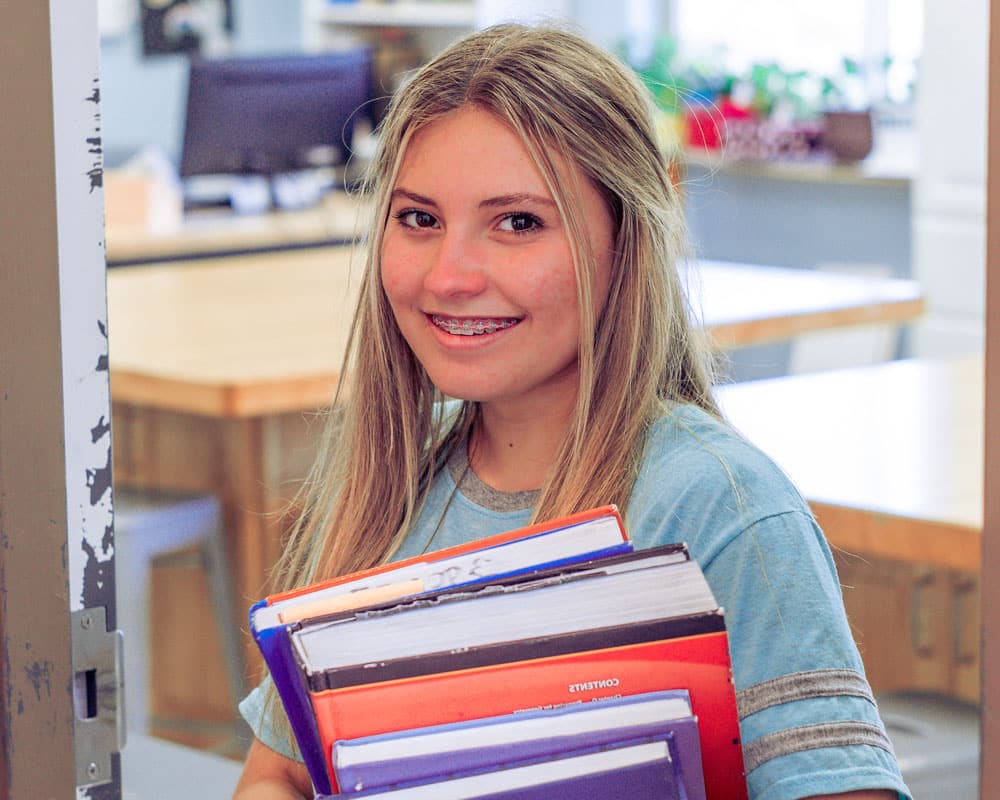 How We Treat Teenage ADHD
As a parent, finding the right treatment center for your teenager with ADHD can be an overwhelming experience. You want to ensure that your teen is receiving the best possible care, in a supportive and nurturing environment that will help them overcome their challenges and move towards a brighter future. That's why Discovery Ranch South is the ideal choice for your teen's ADHD treatment.
Some of the unique therapies & therapeutic activities we offer include:
Therapy
Our team of skilled therapists prioritizes developing close therapeutic relationships with your child to ensure that they feel safe enough for meaningful and lasting change to take place.
Using evidence-based therapies, a trained professional will aid your teen in recognizing and challenging negative and irrational thoughts and behavior patterns that may have risen from coping with ADHD. We will guide your teen as they learn effective coping mechanisms to navigate situations made more difficult due to their ADHD symptoms.
24/7 Support
At Discovery Ranch South, our ultimate goal is to empower your teenager to overcome their ADHD challenges and live a fulfilling life. We understand the impact that ADHD can have on your teen's life, and we are here to help them work through it in a safe and supportive environment.
Some of the unique therapies & therapeutic activities we offer include:
Cognitive-behavioral Therapy (CBT)
Motivational Interviewing
Art Therapy
Therapeutic & Coping Skills Groups
Individual Therapy
Family Therapy
Group Therapy
We understand that managing ADHD can be challenging, but we are dedicated to helping your teen confront and overcome their challenges in a way that empowers them to live a life that is full of success and fulfillment.
By choosing Discovery Ranch South, you can be confident that your teen will receive comprehensive care and learn the skills they need to manage their ADHD and lead a fulfilling life.
Why Choose Discovery Ranch South for Your Teen's ADHD Treatment?
Restoring Choice
When ADHD rules a teen's life, they can feel their choices are limited and out of reach.
Teenagers with ADHD feel overwhelmed, struggling to make healthy choices and feeling trapped and disconnected from their loved ones. Like all teenagers, your child deserves the chance to explore their own interests and make choices that align with their unique identity, free from the limitations of ADHD.
Rediscover your teenager's boundless potential and empower your family to take back control of its future, free from ADHD's effects. Take charge of your teen's ADHD treatment by focusing on what you can control and finding a treatment approach that blends clinical sophistication with time-tested values and practices.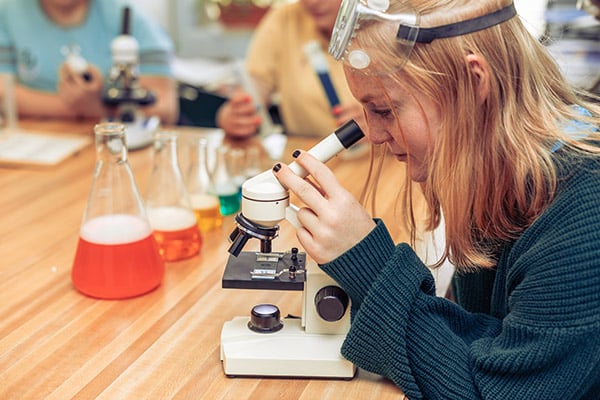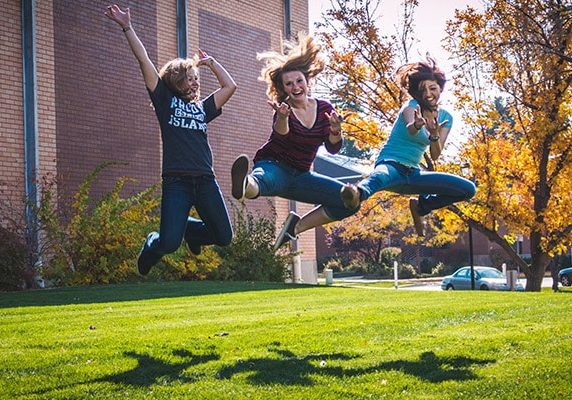 Through Nurturing Relationships...
Relationships are the foundation of our most meaningful experiences. Whether it's a family member, friend, or mentor, the people we care about shape our lives in profound ways.
At Discovery Ranch South, we view relationships—with us, with you, with other family members, and with peers—as the most fundamental agents of change in your teen's life. We know that no other aspect of their care is as powerful in shaping their future success as the connections they make while managing their ADHD.
...And Challenging Experiences...
"Experiential" can have a variety of meanings in the world of ADHD treatment. At Discovery Ranch South, experiential treatment is not just an activity we go and do; it's who we are. It is the bedrock of our approach.
Learning comes from doing. Therapy can be a powerful tool for developing insights and building coping skills, but by itself, it's not enough. Our experiential program challenges teens with ADHD to practice what they've learned in a supportive, real-world setting.
Every part of the "Discovery Ranch Experience"—whether feeding a calf, traveling to the local theater and arts festival, or rappelling with staff and peers—is selected and designed to enhance your child's therapeutic progress and "turn experience into understanding."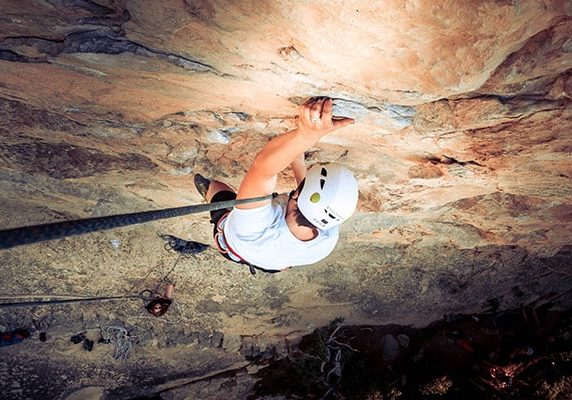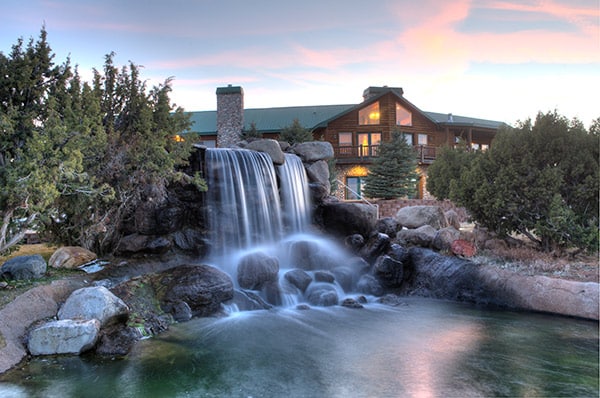 ...In a Healing Environment
Surrounded by the beautiful sandstone cliffs of southern Utah, we offer a healing environment that mirrors our surroundings, both expansive and embracing. The Discovery Ranch South nestles comfortably into the surrounding desert and mountains, drawing on its quiet beauty, inherent strength, and enduring ability to inspire.
What Makes Discovery Ranch South Different?
We believe that families play a vital role in their teen's therapeutic journey. At Discovery Ranch South, we offer various opportunities for family participation, including weekly family therapy sessions, on-campus visits, and Parent Seminars. We prioritize the development of healthy, happy family relationships through fundamental communication, life, and social & emotional learning skills.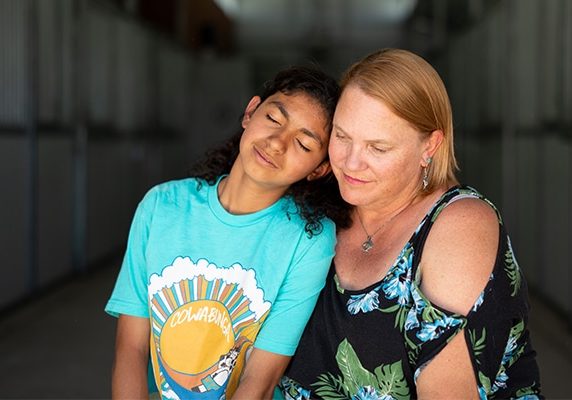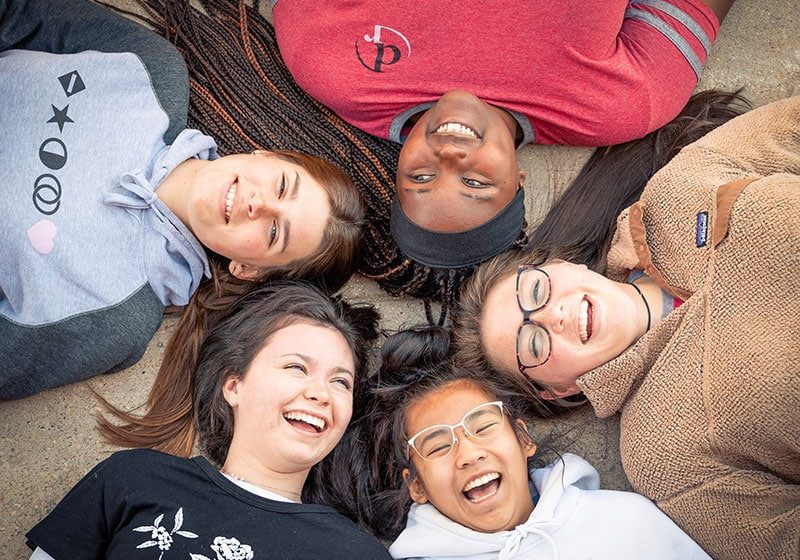 At Discovery Ranch South, your teenager will have the opportunity to thrive in a small, supportive community immersed in the beauty and adventure of southern Utah. From outdoor activities like hiking and horseback riding to attending the famous Utah Shakespeare Festival, there are countless opportunities for growth and exploration. With caring staff members and a focus on lasting change, Discovery Ranch South is the perfect place for your teenager to heal and flourish.
Learn More About Our CARE Model
Our research & outcomes show teens can live a life free from mental health issues
75%
75% of students report they are more comfortable sharing feelings with their parents.
75% of students & parents report significantly better family functioning
90%
90% of parents report teen is much better compared to the beginning of treatment
96%
96% of both parents and students showed consistent improvement on problem behavior (Y-OQ) and emotional problems tests (BPFS-C)
100%
100% of students report their problems are much better than when they began
100%
Six months after graduation, 100% of parents and students say that their problems are much better than when they began
Don't Take Our Word For it
(all testimonials were taken from reviews left by alumni families on our google profile)




Have Questions? Ready to Get Started?
Our Trusted Admissions Specialists Are Here to Serve You
We understand that reaching out for help can be incredibly difficult, especially when your family is in crisis. It takes immense strength and courage to take that first step towards seeking professional help for your teenager struggling with ADHD. Our goal is to create a safe and supportive environment where your teenager can heal and grow. We believe that every teenager has the potential to thrive, and we are honored to be a part of their healing journey.
We recognize the challenges and fears that families face when navigating the world of mental health treatment. That's why we're here to provide support and guidance through every step of the process. Our compassionate and experienced team is dedicated to helping families find the right treatment option that meets their unique needs.
Here is a brief overview of what to expect when starting your ADHD treatment journey with us:
Speak with one of our friendly admissions team members who'll conduct a comprehensive assessment to identify your teen's unique treatment needs.
During the admissions process, your teen and family will have the opportunity to tour our facility and meet our compassionate staff.
We'll then create a personalized ADHD treatment plan tailored to your individual needs.
Let us help you begin transforming your life through our evidence-based ADHD treatment program. Remember, all calls are always confidential, and we are here to listen and provide guidance. Don't hesitate to reach out to us - we're here to help you and your family through this difficult time.
Meet One of Our Admissions Specialists Answering Your Call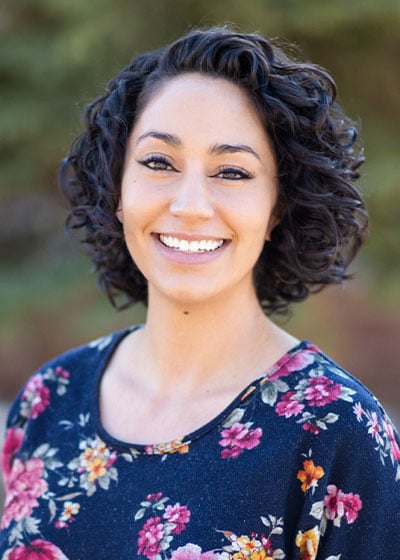 You don't need to provide anything if you hit have some questions about how to help your teenager. If you decide Discovery Ranch South is right for your family, we'll send you a student profile sheet in order to get more detailed information about your family's situation.
It's common to feel overwhelmed by the various ADHD treatment options available. That's why it's vital to consult a treatment professional who can guide you through the process and ensure that you make the best decision for your teen and family.
We're happy to spend as much or as little time as you need to answer your questions. If you wish to complete your initial enrollment, typically we can do that in just under 60 minutes.

Backed by The Joint Commission which ensures programs adhere to the highest quality of clinical and medical practices.



Discovery Ranch South is fully licensed in the state of Utah.