Academics support each teen's individual needs and learning style.
At Discovery Ranch South, you don't have to worry about choosing therapy over academics. Here, academics and therapy go hand-in-hand. Your teen will be part of a small, nurturing learning community.
The school runs year-round. This scheduling will give your student the chance to catch up and keep up with their peers. They may even surpass their peers who are in traditional learning environments.
Advancement is possible because support is highly individualized. Your teen will not have to compete for attention among thirty or more students. Here, one teacher and one teacher's aides teach a class of four to twelve students. Your teen will experience individualized attention every day.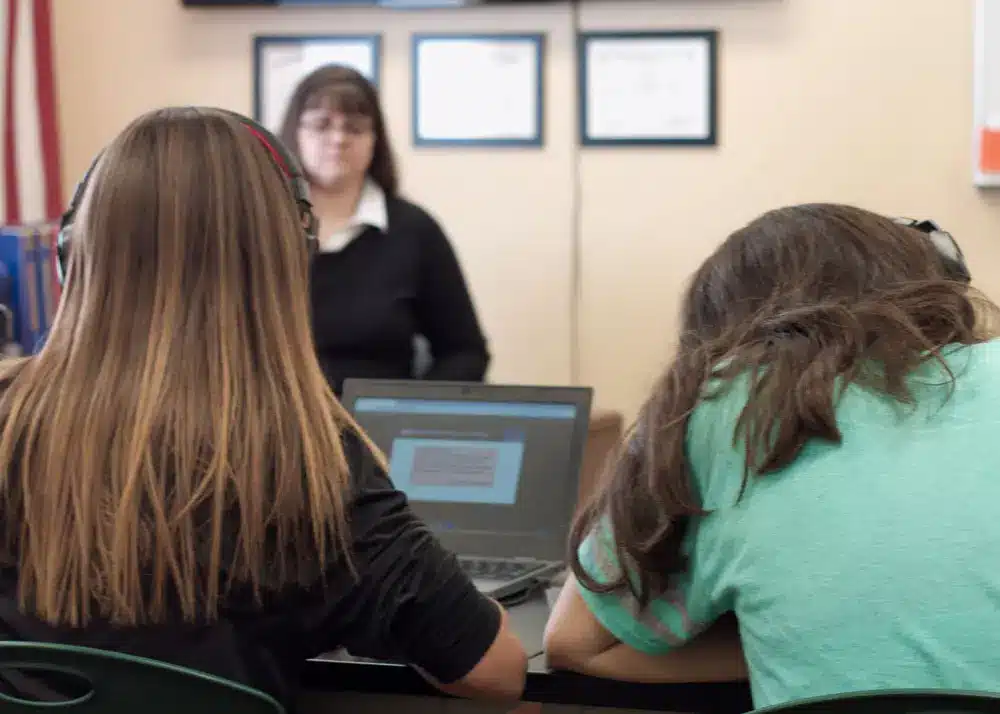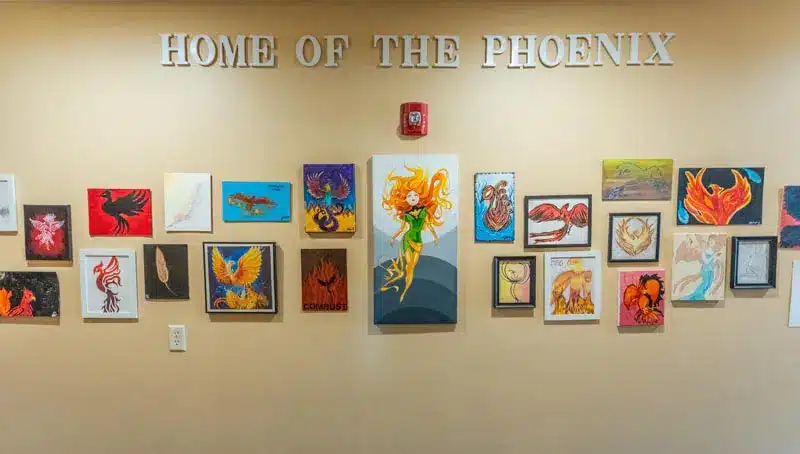 Classes are designed to support the way teens learn.
Students pursue their educational goals in a stimulating environment that empowers them to develop and strengthen their skills more fully.
One of the many ways that school is designed to better accommodate the way teens learn is scheduling. Classes begin at 3:00 p.m. and end at 8 p.m. Monday - Friday year-round.
Another key to the success of the academic program is the high quality of educational standards. The curriculum taught at Discovery Ranch South complies with Utah State Core Curriculum and California A-G requirements. Based on official transcripts, students will be enrolled in classes that will help them continue to progress toward meeting graduation requirements.
Discovery Ranch South teachers are licensed educators. They are endorsed by the Utah State Office of Education. Each teacher teaches in their specific subject of specialization.
A blended learning model combines the best of technology and individualized instruction.
The blended learning model combines digital lessons that can be reviewed as needed with one-on-one instruction by teachers and teacher assistants.
All students use a competency-based learning model. Students must show a 70% competency score on each lesson before progressing to the next. This system allows your teen to move quickly through subjects where they excel.
Your student will also have the chance to gain extra help and support in subjects where they may be struggling. If your student ever completes a test with less than 70% competency, then our compassionate, well-trained teachers will re-teach the material in alternate ways.
If your teenager needs more challenging coursework, they will get it. Discovery Ranch teachers can increase the academic rigor as needed in order to provide additional critical thinking opportunities.
Because Discovery Ranch South has year-round open enrollment and supports are highly individualized, students are discouraged from comparing their progress with that of other students. Without the pressure of competition, education becomes less stressful. Students feel free to thrive.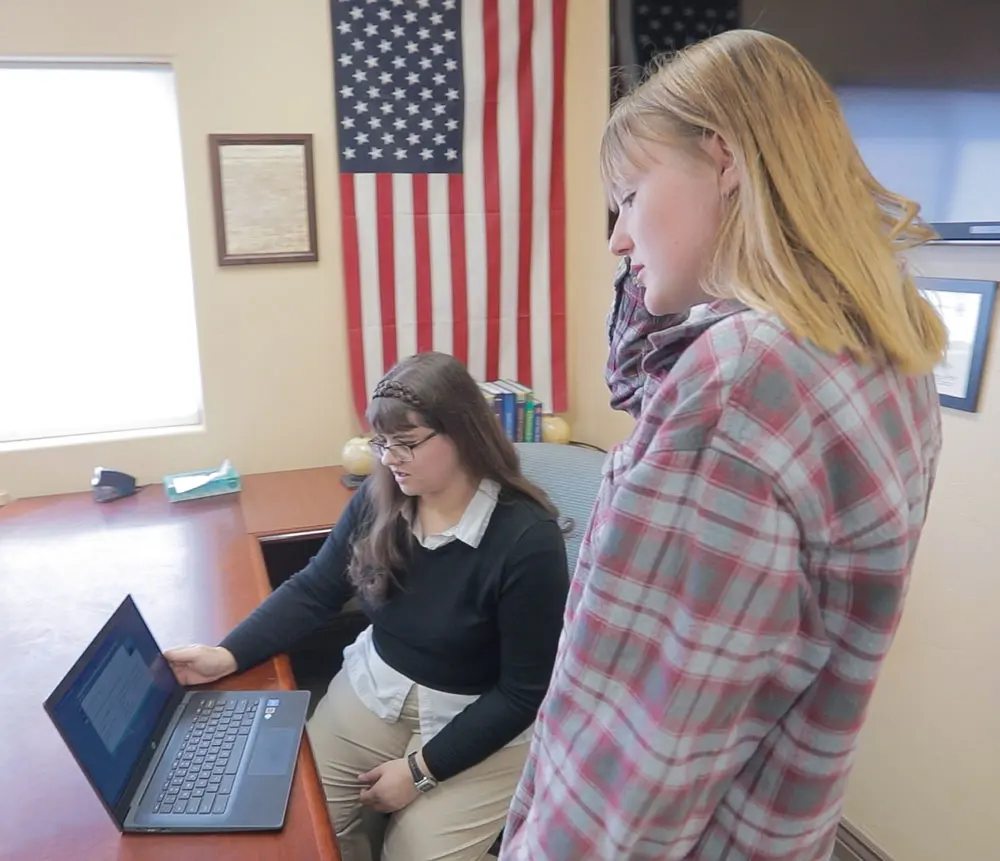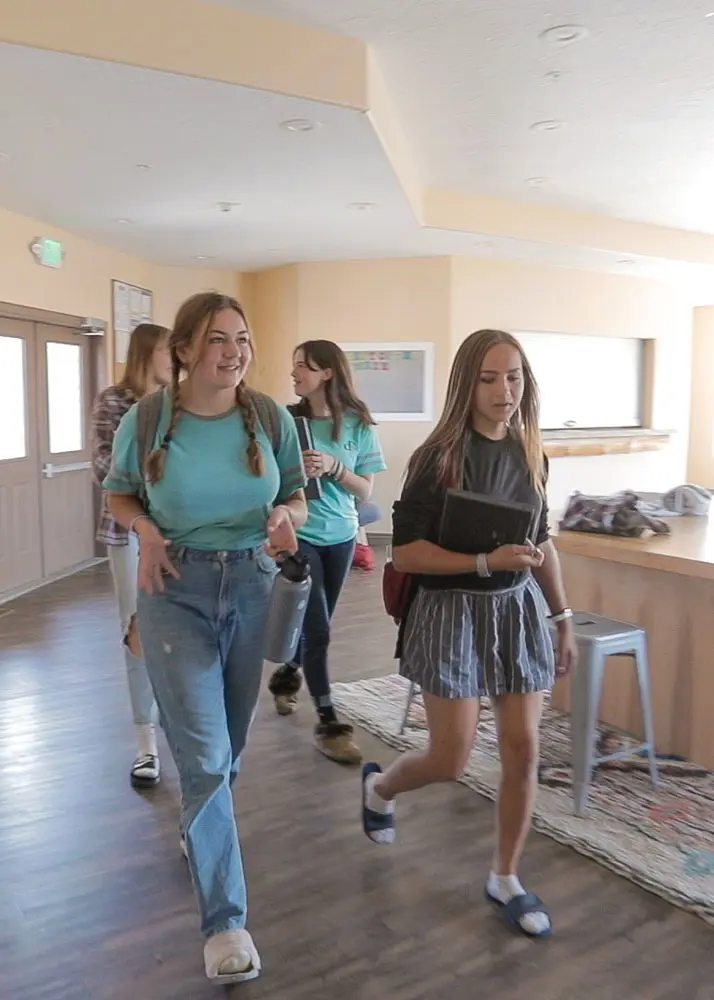 Students with special needs get the help they need to excel.
As a part of our fully accredited academic program, the school serves students with unique learning challenges. Teachers have the flexibility to meet each student's specific learning needs and monitor their progress.
Discovery Ranch is a fully accredited academic program that includes educators who are certified in special education. Students who qualify for individualized instruction due to mild or moderate learning disabilities receive comprehensive academic services. Qualifying issues include but are not limited to ADHD, emotional disturbances, processing disorders, and executive functioning disorders.
Parents can consult with our academic director to design the appropriate support curriculum for their teen based on Individual Education Plan, 504 Plan or Psycho-Educational Evaluation recommendations.
Students not only learn, they learn to advocate for themselves.
There are times when students question why they are learning a particular subject or how that subject is being taught. At Discovery Ranch South, these questions are encouraged.
By examining why a particular subject is taught, students develop a sense of personal investment in the subject matter. They begin to see success in school as preparation for future success in their careers and other areas of life.
When students take an active interest in how material is presented, then they begin to think critically about their personal learning style. Students are encouraged to identify their learning strengths and weaknesses, and to advocate for material to be presented in a manner that helps them learn.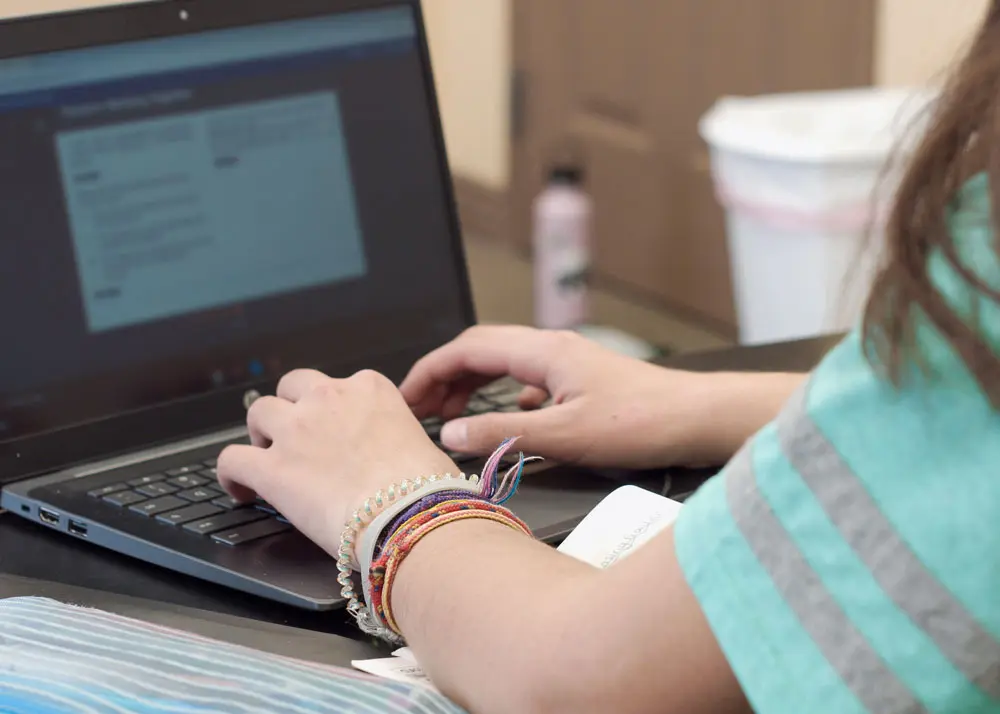 Discovery Ranch South helps students transition to future success.
The course curriculum meets all Utah State Office of Education requirements. All students receive an official academic transcript when they leave Discovery Ranch. Their credits transfer to other schools or programs. Eligible students can even complete their high school diploma while at the Ranch.
Discovery Ranch South has successfully guided many students through high school completion and assisted in the transition to college, vocational training, and employment.