Discover the Path to Healing at Discovery Ranch South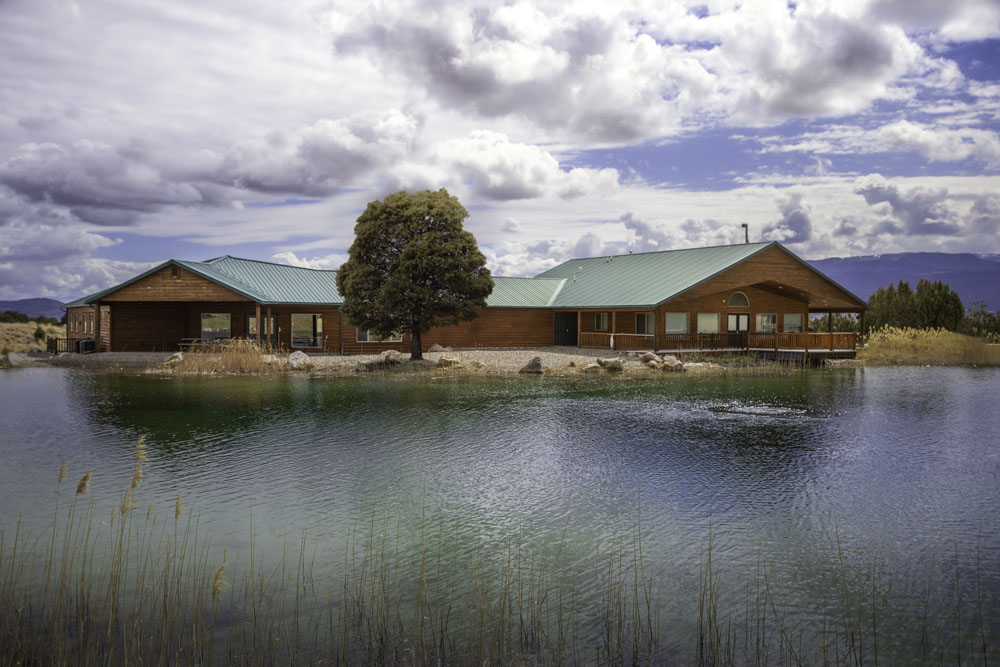 Our Mission:
We believe in the potential of individuals and the ability to restore choice. Through nurturing relationships and challenging experiences, we can all discover hope, passion, and perseverance in the face of life's adversity.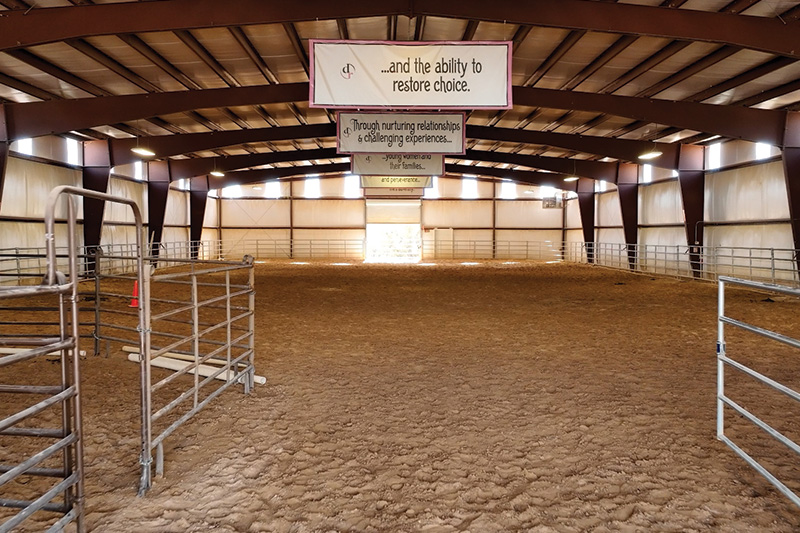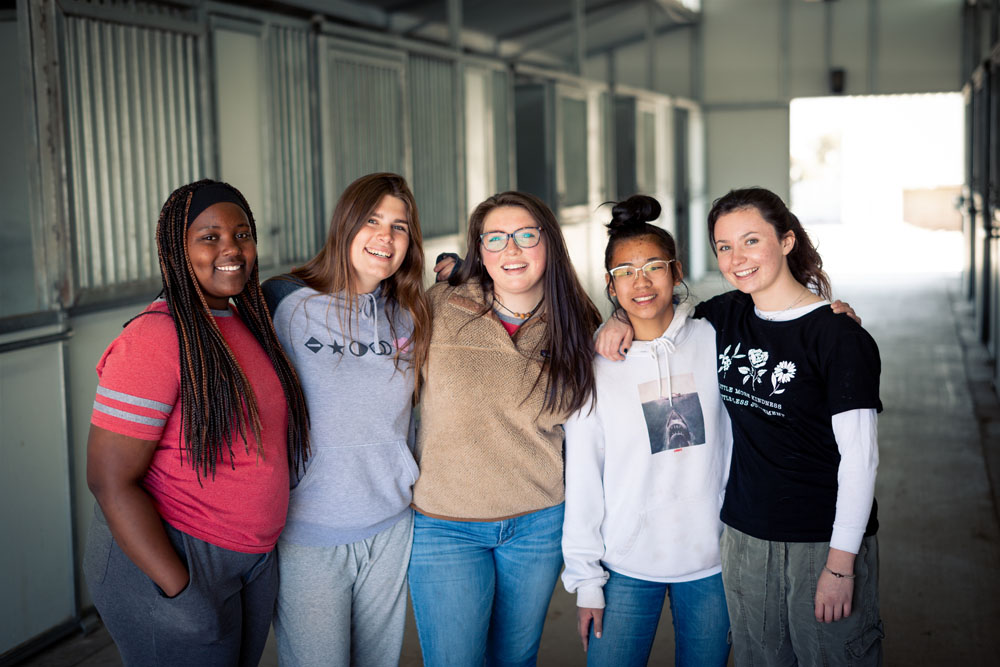 Our Vision:
Our vision at Discovery Ranch South is to be a beacon of hope and healing for teenage girls, teens assigned female at birth, and their families, who are struggling with emotional and behavioral challenges. We strive to be at the forefront of innovative and effective treatment approaches and to provide unparalleled support and care to our students as they embark on their journey of self-discovery and recovery.
Discovery Ranch South has been helping families like yours since 2013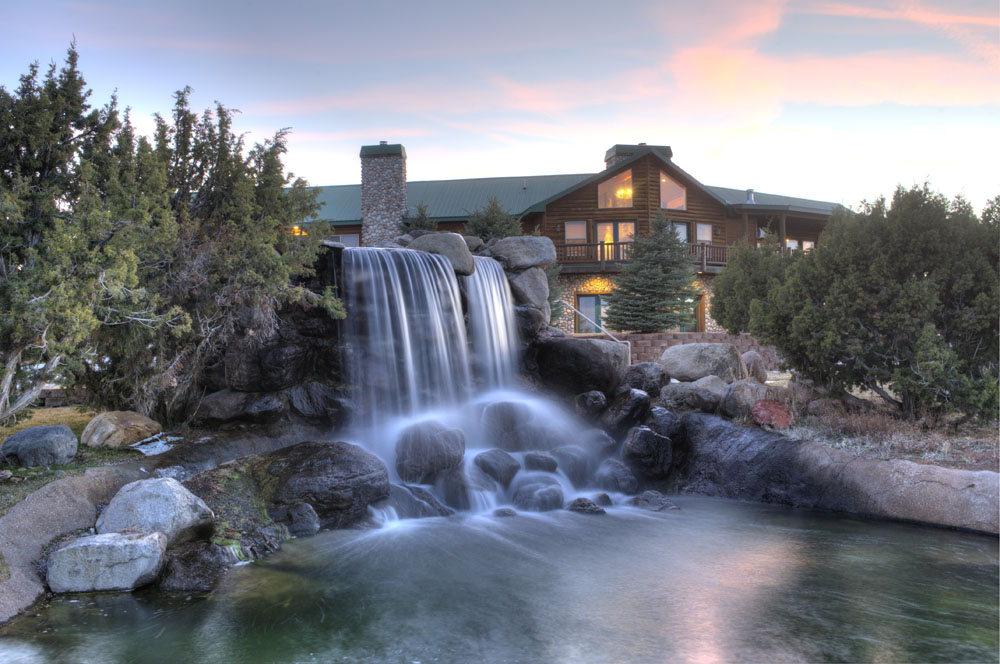 At Discovery Ranch South, our core values guide everything we do. These values are:
Therapy is about learning and we learn by doing. Experiential learning involves the whole person: thoughts, feelings, and actions. Experiential approaches allow students to truly connect with those around them, the world, and most importantly, themselves. Experiential approaches translate complicated abstract therapeutic concepts into real-world experiences.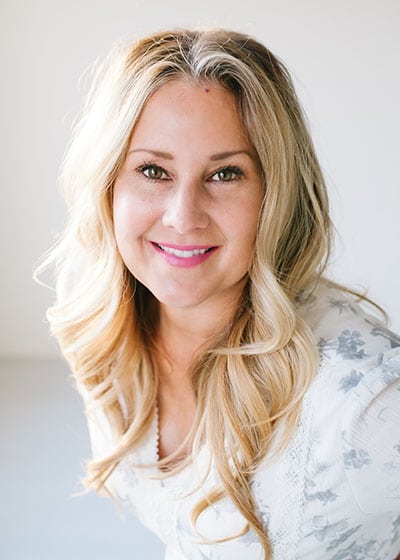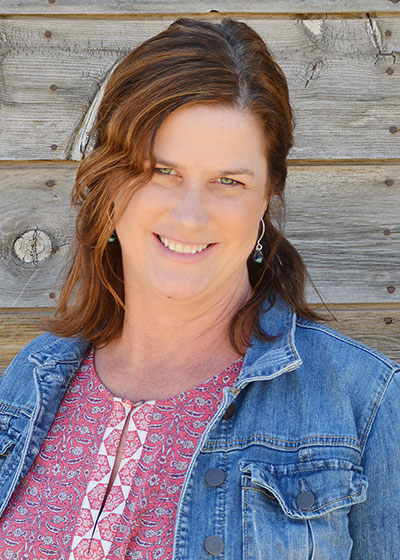 Jennifer Hedrick, MS, LCMHC
Associate Executive Director, Clinical Director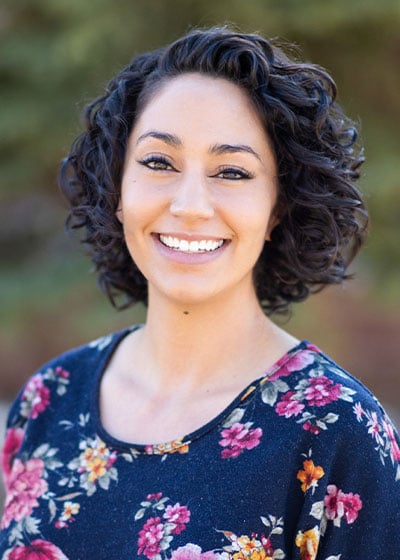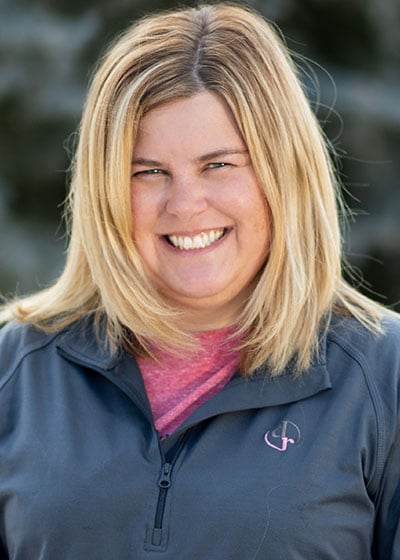 Rashell Stubbs, LCMHC
Associate Clinical Director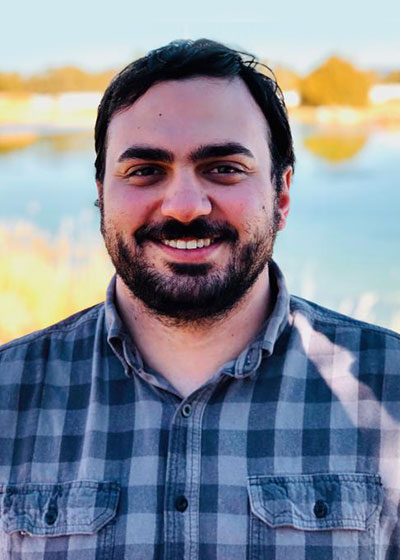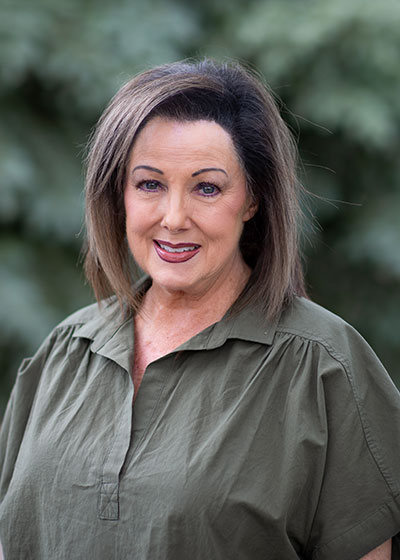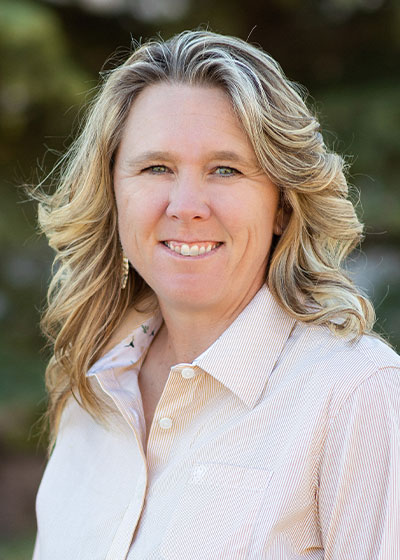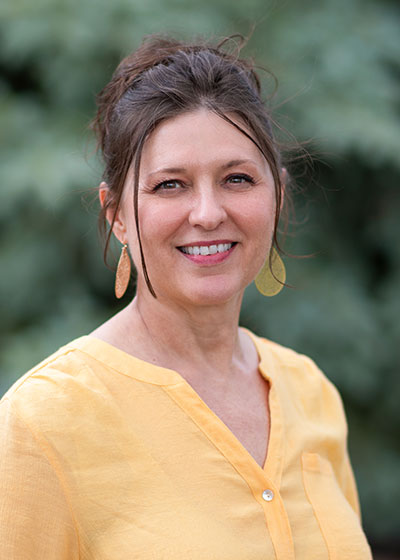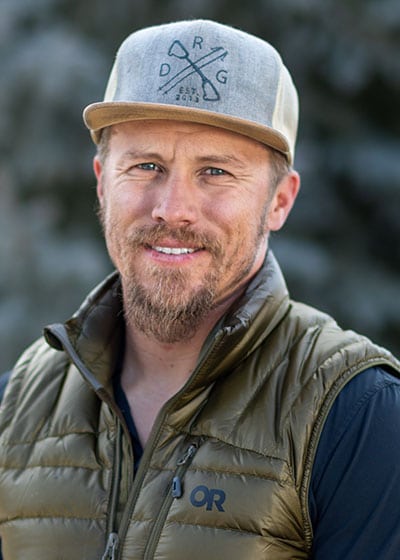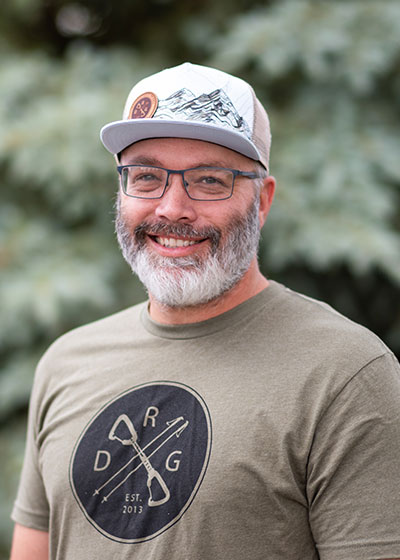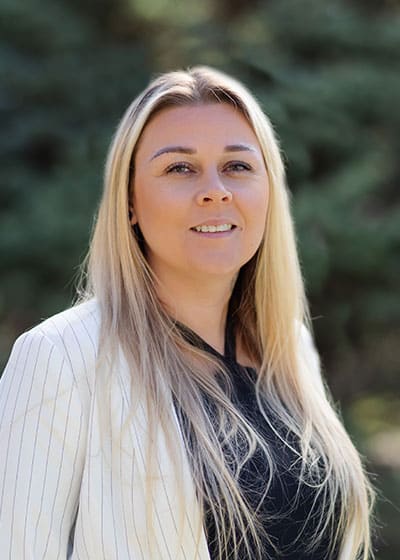 Bre Englebrecht
Director of Utilization Review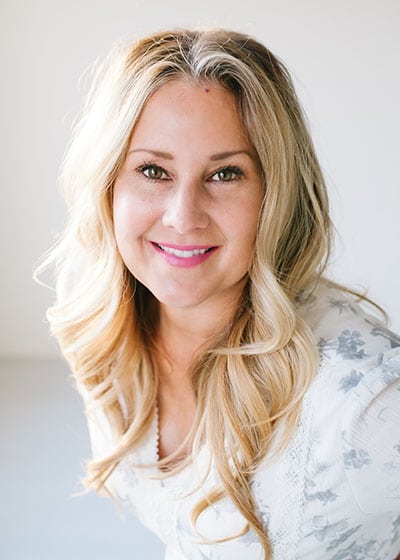 Andrea Burgess
Executive Director
Andrea has always known that she would be involved in some aspect of therapeutic services. While pursuing her Bachelor's Degree in Family Science at Brigham Young University, she volunteered at The Women's and Children's Crisis Center as well as the Utah Valley Crisis Line. Once she graduated from Brigham Young University, she completed a graduate certification from the University of Utah as a certified addictions counselor.Her 22-year journey in the adolescent treatment industry began as a direct care staff and then a supervisor in a Residential Treatment Center for adjudicated adolescent males. She was then promoted to the Director of Individual Residential Treatment, a program that is tasked with placing adjudicated males from a Residential Treatment Center setting into the homes of approved and trained families.Andrea then transferred to Redcliff Ascent, a premier therapeutic wilderness program for struggling teens. She began her role as a member of the Redcliff Ascent Management Team as a Parent Liaison and was promoted to Assistant Executive Director. In 2002, Andrea became the Executive Director of Redcliff Ascent and served in that capacity for 12 years. During her tenure as Redcliff Ascent's Executive Director, she served as vice-chair for the Outdoor Behavioral Health Council from 2011 – 2013, an industry association that promotes program standards, ethics, and risk management as well as facilitating outcome research of the efficacy of wilderness programs.In the fall of 2011, Andrea co-founded Evolving Women, an industry association for women in the adolescent therapeutic industry. Evolving Women's mission is to provide networking opportunities, professional development, and service. The organization continues to grow in membership and influence for some of the industry's most talented women.In April of 2013, Andrea left her beloved post at Redcliff Ascent and was given the remarkable opportunity to lead a dynamic team as the Executive Director of Discovery Ranch for Girls. Set on a 66-acre ranch with a lake, riding arena, barn, and homey living spaces, Andrea began learning more about the intricacies of providing outstanding treatment a Residential Treatment setting.Andrea is dedicated to providing a program that is safe, therapeutic and effective for students and families. She and her husband have two boys, two dogs, and two cats and enjoy the outdoor life in Southern Utah.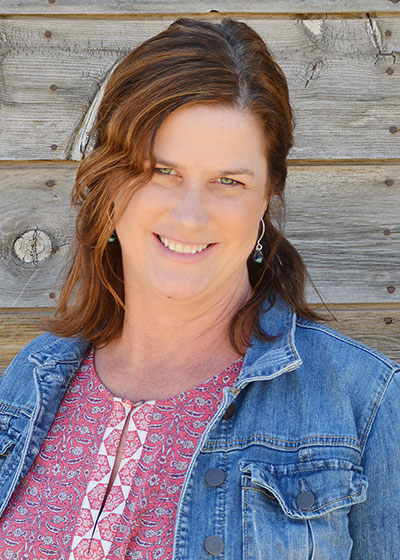 Jennifer Hedrick, MS, LCMHC
Associate Executive Director, Clinical Director
Originally from Southern California, Jennifer came to Utah to attend both undergraduate and graduate school. She comes to
Discovery Ranch South
, after being an integral part of Moonridge Academy and RedCliff Ascent Wilderness Therapy where she served as Clinical Director in both programs. Prior to joining her previous teams, she spent 19 years in academia working in student development and counseling. While her experience has been diverse, Jennifer found her passion for working with teens in 2008. She finds joy in helping young people gain confidence in the understanding and expression of personal emotions. She enjoys helping teens navigate the difficult journey of self-discovery. Along that road, she finds opportunities to help with the following:
Learning to integrate traumatic experiences into life, as well as letting go of the pain associated with these experiences (trauma recovery).
Learning to achieve a positive self-identity as an LGBTQ+ teen.
Gaining a positive body image and learning to have a healthy relationship with food.
Learning to navigate relationships with a definite sense of self and appropriate boundaries.
Jennifer not only loves working with youth but believes that strong
family work
is an integral part of the change process. She is trained in
EMDR
and
Equine Assisted Psychotherapy
. Jennifer likes to utilize
experiential approaches in therapy
including
improv
, sociometry, sandtray therapy, and psychodrama.Jennifer loves to help educate young people and their parents on how the nervous system impacts their responses to stressful situations and then help them gain tools to feel more in control.Jennifer loves laughing, traveling, trying new and exciting foods and exploring the outdoors. Her newest adventure is navigating the waters of being an empty nester.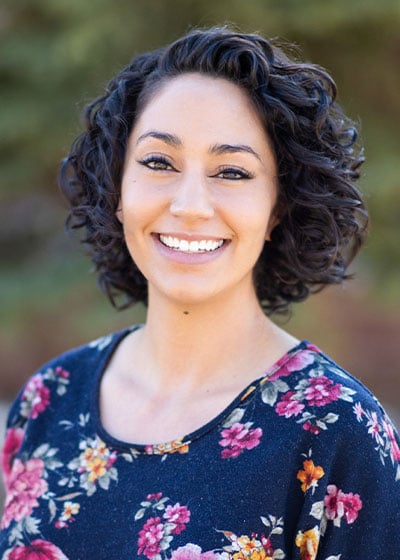 Sarah Yardley
Admissions Director
Sarah began working at Discovery Ranch for Girls in 2015 as a Residential Mentor. She is glad for her time spent working directly with students and grateful for all that she has learned from her various positions. She has thoroughly enjoyed working with families in Admissions and is happy that she gets to continue in that role as the Admissions Director.Sarah herself is a mother and feels that she can put herself in the shoes of the parents who are making the difficult decision to place their child in a treatment facility. Her favorite part of working at Discovery Ranch for Girls is seeing the progress in the girls' relationships, and the change in their demeanor as they go through the program and become strong, purposeful young women.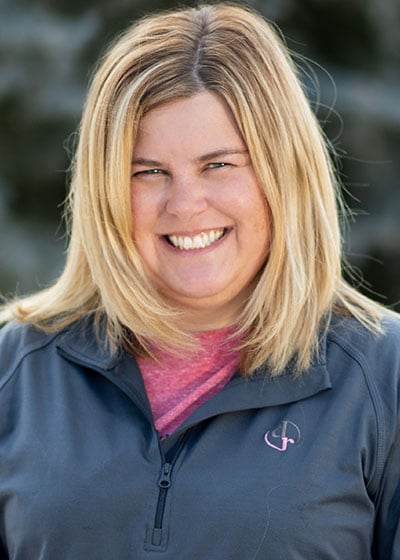 Rashell Stubbs, LCMHC
Associate Clinical Director
Rashell has been with Discovery Ranch South since 2017 and became Assistant Clinical Director in 2021. Prior to joining the Discovery Ranch South team Rashell worked with adolescents since 2005 as a residential staff and therapist. Rashell graduated from the University of Phoenix with a Master's Degree in Mental Health Counseling in 2008. She has worked primarily with adolescents during her career.She has experience working with youth who experience
depression
,
anxiety
, attachment challenges,
trauma
, and those with
Autism
. Rashell has completed the Level 1 Intensive Training for
Radically Open DBT
, and Phase 1 of
Brainspotting
. Rashell currently leads the RO DBT group and a Horsemanship Group.Rashell loves working at Discovery Ranch South. She loves to see the healing of the students and families. She is grateful and appreciates the opportunity to be a part of this process in the lives of students. Rashell's background includes riding horses and raising livestock. Naturally one of her favorite things about Discovery Ranch South is the
calf
and
equine program
.Rashell is married, has three daughters and a dog, Posh, who comes to work with her each day. Outside of life at Discovery Ranch South, you will find Rashell spending time with her family at their cabin, on the lake, golfing or hiking in the many places that Southern Utah has to offer.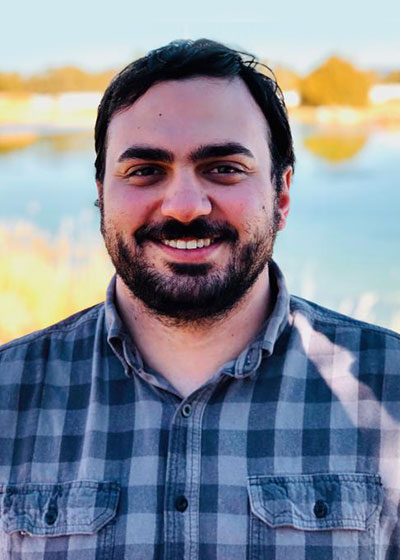 Chase Morgan
Residential Director
Chase was very fortunate to start in this field as a struggling 17-year-old kid looking for a mentor and something to be passionate about. Wilderness therapy was Chase's first stop and was truly a transcendental experience for him. Chase has an enormous love for this line of work and the ability that it has in creating change in everyone involved. Chase's biggest belief is the power a mentor, strong, healthy relationships, and accountability can have on anyone, especially youth. Taking a very relational approach to his work, Chase has always been very relatable to the students he works with. Being able to understand and relate to a vast variety of the same struggles as a lot of the students he works with has been able to help him continue to grow, learn, and teach. Chase believes that with great rapport and trust, he can use his experience to continue to coach and train new staff, and has the ability to find those staff with the passion for this industry, and help them grow. His love and passion can be felt the moment you talk with Chase about this line of work and he passes that on to others he works with. In his spare time you will find Chase cheering for the Eagles, Yankees, and Mavericks, hanging out with his brother, learning more about Eastern Psychology, and continuing to grow and learn.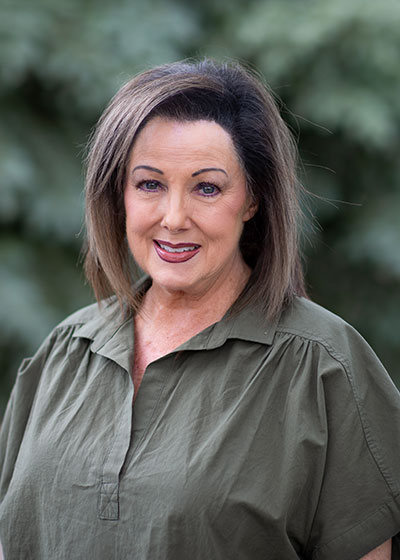 Janet McGrew
HR Director
Janet is originally from Baton Rouge, Louisiana. She and her husband David, who also works for Discovery Ranch South, have lived in Cedar City, Utah for the past 15 years. They have 2 daughters and 4 granddaughters. Janet joined Discovery Ranch South after serving as the office administrator at The Midwest Center for Attacking Anxiety and Depression. Janet is the HR Director at the ranch and with her southern accent and readiness to help offers a warm welcome to all our guests and residents. She loves to hold "crawfish boils", spend time with her family, and spoil her cat, Bob! She and David have been married for 32 years.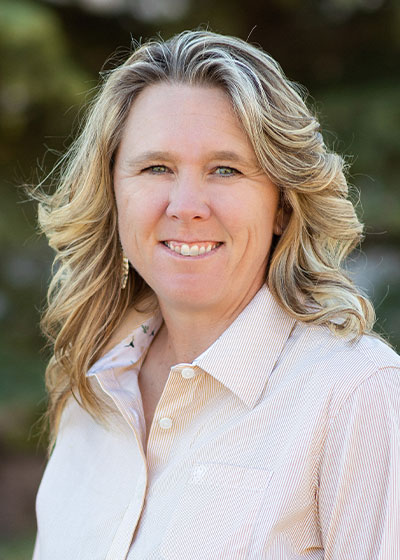 Lee Bingham
Equine Director
Lee Bingham is the Equine Director at Discovery Ranch South.
Equine therapy
can be a strong part of your teen's healing journey. There are many experiential learning opportunities at our more than 60 acre location! The students will have the chance to work with horses, calves, cooking, swimming, fishing, boating, climbing and ropes courses, yoga, hiking, winter activities and so much more.Lee has never known a life without horses or cattle. She was raised on a local ranch here in Cedar City, Utah. Taking the reins of her own horse, at three years old, sparked her love for these noble and trustworthy animals.Her rodeo career began at the age of nine, competing in junior rodeos, then on to high school and college. She earned two National High School Goat Tying Titles and one National College Title. Lee volunteers throughout the state offering private goat tying lessons to youth.She earned her bachelor's degree in Psychology with a minor in Sociology from Southern Utah University in 2002.Lee values hard work, honesty, and integrity. She enjoys watching the students at the ranch develop these skills from working with the horses and calves. The most fulfilling piece of her job is watching the deep relationships the students build with the animals and waiting for that "in-the-moment" teaching experience to unfold between them.Lee loves spending time with her husband and their three boys. They enjoy working and riding on their ranch, farming, camping, fishing, hunting, team roping, golfing, and playing basketball and baseball."We reach goals one step at a time. We cannot be perfect today or tomorrow but we can be better than we were yesterday." —Author Unknown–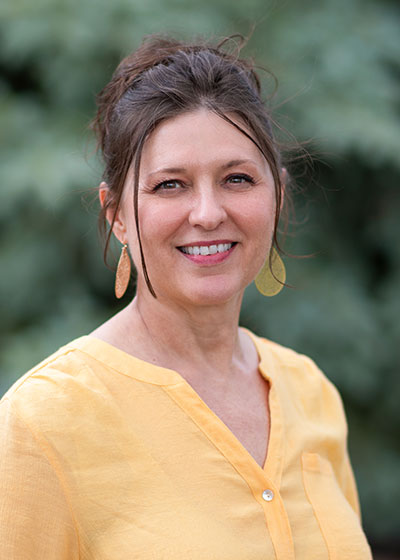 Elizabeth Grant, M.Ed
Academic Director
Elizabeth Grant is thrilled to join the fantastic team at Discovery Ranch South as the
Academic Director
. She has been working to improve learning and lives for students with learning differences, giftedness and 2E (twice exceptional) for more than thirteen years in California and Colorado. Elizabeth holds a Bachelor of Science in Mild/Moderate Special Education from Brigham Young University and earned a Master of Education in Prevention Science Practice from Harvard's Graduate School of Education. Her particular focus has been on striving to mitigate
anxiety
in students with learning differences in order to support well-being and successful life transitions. Elizabeth is certified in Special Education, Gifted and Talented Education and Twice Exceptionality in the state of Colorado.Elizabeth loves to visit her four children who live throughout the US and France and she enjoys yoga, singing in choirs, cooking, hiking, art, gardening and exploring locally and going on worldwide adventures.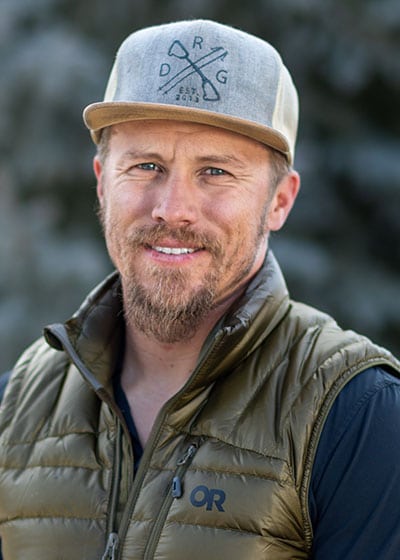 David Mosse
Recreation Director
David has been a member of Discovery Ranch South's team since May of 2016. Initially, David came to work at Discovery Ranch South as a mentor and was promoted to a position as a Residential Supervisor. David has always viewed the therapeutic process as being multi-faceted with adventure education being at the heart of the process of change that clients embark on while at Discovery Ranch for South. In 2009 he completed his Master's degree which focused on the impact of
adventure and challenged-based programming
on the ability of adolescents to overcome diverse and challenging experiences. As Recreation Director David's goal is to continue to enhance the effectiveness of programming through extensive collaboration with the clinical team as well as developing exciting adventure programming to such as skiing, snowboarding, winter sports, outdoor survival skills, extended river trips, climbing, and canyoneering trips. David views adventure education and peak experiences as effective means to truly empower the teens at Discovery Ranch South.Prior to joining the team at Discovery Ranch South, David established a strong reputation as a wilderness therapy professional and served as Field Director for New Vision Wilderness (NVW). Under his leadership at this nationally recognized wilderness treatment program, he proudly contributed to a 200 percent enrollment increase during his tenure through several program development initiatives, marketing, and outstanding communication with consultants, parents and most importantly, enrolled clients. In 2010 David moved to Ireland where he served as the Program Coordinator for the Arts for Peace Foundation, a non-profit organization committed to community outreach, development and the development of healthy recreational opportunities for Irish youth.When David is not leading groups of youth into the backcountry or facilitating activities, he enjoys rock climbing, whitewater kayaking, canyoneering, skiing, backpacking, and canoeing. David, his wife, and their dog – in the fall of 2016 – paddled 2300 miles from the source of the Mississippi in Northern Minnesota to the Gulf of Mexico.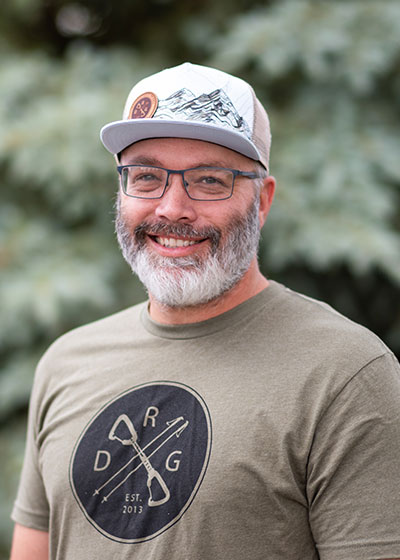 Nate Marble
Preforming Arts Director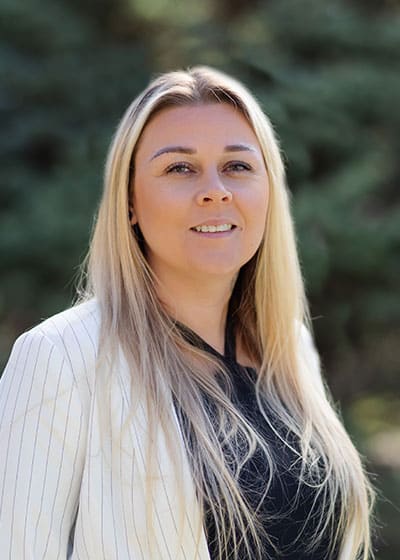 Bre Englebrecht
Director of Utilization Review
Bre has worked in Behavioral Health for over 15 years. She has an extensive Utilization Review background working with some of the leading mental health organizations nationwide such as Newport Academy and Embark BH. Bre has served in various leadership capacities over the years and took part in building multiple short- and long-term programs as well as assisted with Joint Commission accreditations, audits, etc. She finds great joy serving others and has a growth mindset. She is passionate about advocating for insurance coverage and being a voice for clients and families alike. She is an active member in her community and enjoys volunteering with her children when able. Bre and her partner have three children and spend most of their time outdoors, hiking, fishing, off-roading and camping. Her greatest joy is when they are spending time together.
Discover Hope, Healing, and Transformation at Discovery Ranch South
We invite you to join us on this journey of healing and transformation. At Discovery Ranch South, we are committed to providing a safe, supportive, and empowering environment where teenage girls and teens assigned female at birth can overcome challenges, develop resilience, and thrive. Contact us today to learn more about our program and how we can help your loved one discover their path to a brighter future.

Backed by The Joint Commission which ensures programs adhere to the highest quality of clinical and medical practices.



Discovery Ranch South is fully licensed in the state of Utah.