Equine Therapy Programs for Teens in Crisis
What is Equine Therapy?
Equine therapy, equine-assisted therapy, or sometimes called horse therapy, is a type of experiential therapy where a licensed therapist works with a skilled equine specialist to engage your teen in activities that foster emotional growth. This type of animal-assisted therapy offers a safe and nurturing environment where teens can learn how to manage their emotions, build self-esteem, and develop vital life skills.
Benefits of Equine Therapy for Teens
Horses, like your teenager, respond to kindness and assertiveness. Importantly, they also react to fear or aggression by becoming cautious. This natural response becomes a valuable teaching tool during equine therapy. Here are some of the benefits your teens can gain from equine therapy:
Horses as Emotional Mirrors -The way horses react to your teen reflects your child's emotional state. Engaging with these perceptive animals aids them in recognizing their own feelings and emotions. Furthermore, our skilled therapists gain insight by observing students' interactions with the horses, helping them understand each teen on a deeper level.
Developing Responsibility - Equine therapy goes beyond traditional approaches. Tasks and rules assigned during therapy create a unique environment that encourages teamwork and problem-solving. These experiences guide your teen toward acknowledging consequences, and fostering responsibility.
Building Empathy and Confidence - Working alongside horses cultivates empathy within your teen. Challenging situations with horses spark discussions that mirror real-life challenges they face. This empathy bridges gaps, fostering understanding between your child and the important adults in their life.
Cultivating Resilience - Horses' size can sometimes be intimidating, paralleling the challenges your teen confronts. Equine therapy teaches them to face fears in a safe setting, gradually building confidence to confront life's obstacles. The strength they gain from this experience supports them in daily life.
Equine Therapy: A Catalyst for Growth - Equine therapy accelerates growth by bringing underlying issues to the surface faster than traditional talk therapies. The practice of emotional regulation during a therapy session leads to quicker progress. Beyond therapy, the vivid challenges encountered with horses are etched deeply into memory, leaving a lasting impression that prepares them for future successes.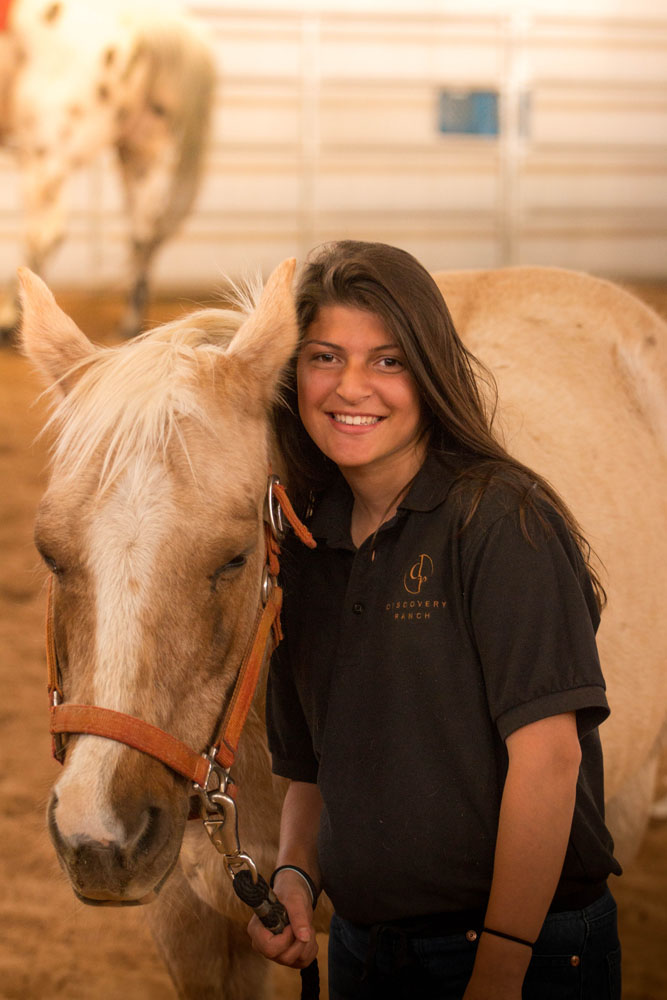 How Equine Therapy Works
Students at Discovery Ranch South begin with a set of "Grounds Tasks" which test their problem-solving, teamwork, and communication skills. They learn to "think outside the box," to be assertive and aware, and to read the body language of the horses. They must cope with frustration, confusion, and disappointment. All the while, each student is getting to know the horses and their peers better.
Eventually, they graduate to "Horsemanship," where the focus shifts to an individual relationship with a specific, chosen horse. This presents a whole new set of personalized challenges. Finally, students may participate in "Colt Development," where opportunities abound for students to see and address their own anxieties and reactions as reflected in the behavior of very young colts.
In addition, Discovery Ranch South can integrate equine-assisted activities and equine-assisted psychotherapy with various aspects of mental health treatment as needed to create powerful therapeutic experiences, such as:
Therapeutic Horseback Riding: Learn riding skills while building trust and empathy through the horse-human bond.
Equine-Assisted Learning: Participate in interactive exercises with horses, promoting problem-solving and communication.
Individual Therapy: Explore emotions and challenges in a supportive setting, facilitated by a licensed therapist.
Group Therapy: Learn teamwork, communication, collaboration, empathy, problem-solving, and active listening skills while working with other clients to master each equine-assisted activity.
Experiential Therapy: Develop coping strategies and resilience through hands-on experiences with our therapy horses.
Who Can Benefit From Equine Therapy?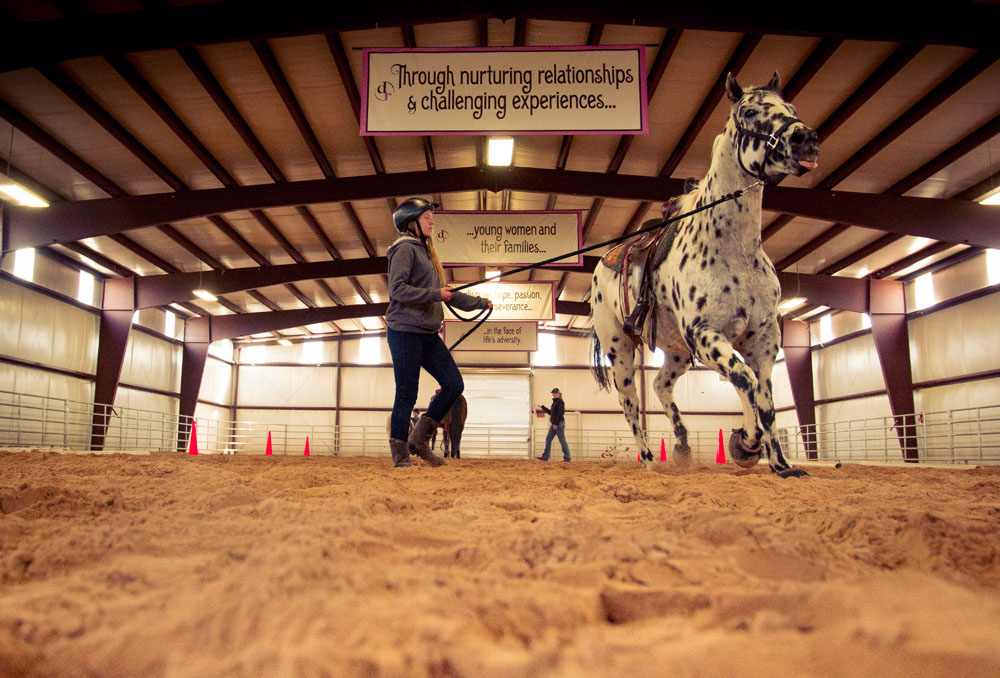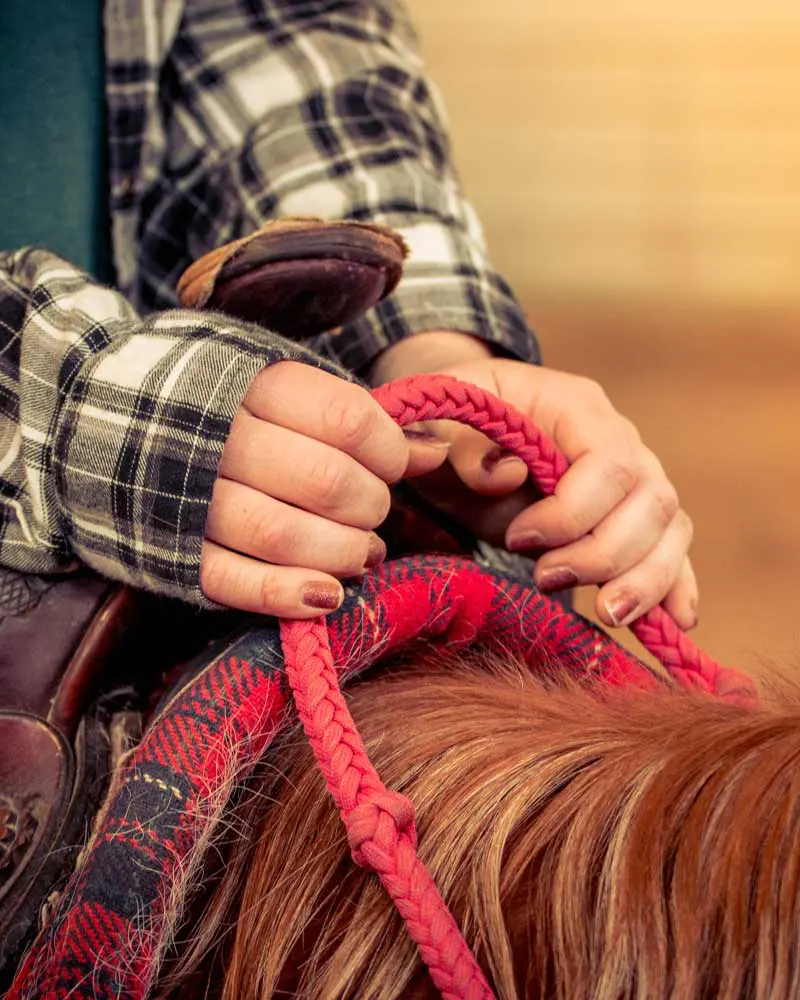 Your Partner in the Healing Journey
At Discovery Ranch South, your teen will be supported by a dedicated team that believes in the potential for growth and transformation in every individual. Our residential treatment center with equine therapy provides a safe and nurturing environment for teens to thrive physically, emotionally, and mentally.
The Equine Residential Treatment Center for Your Family
Are you ready to provide your teen with a life-changing opportunity for healing? Discover the transformative power of equine-assisted therapy at Discovery Ranch South. Our specialized residential equine residential treatment center is designed to empower your teen on their path to recovery. Contact us today to learn more about our residential treatment program, licensed therapists, and the remarkable benefits of equine-assisted mental health treatment.
Remember, you're not alone in this journey. Let us be your partner in bringing back hope and happiness to your family.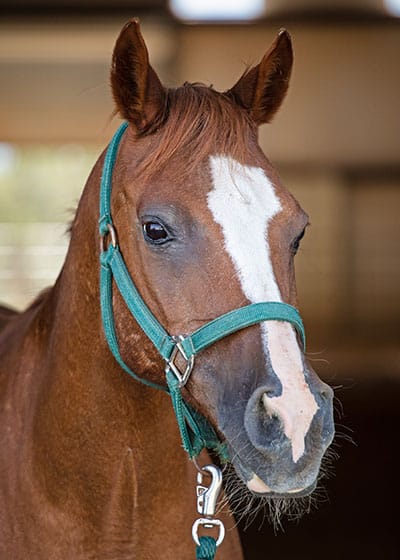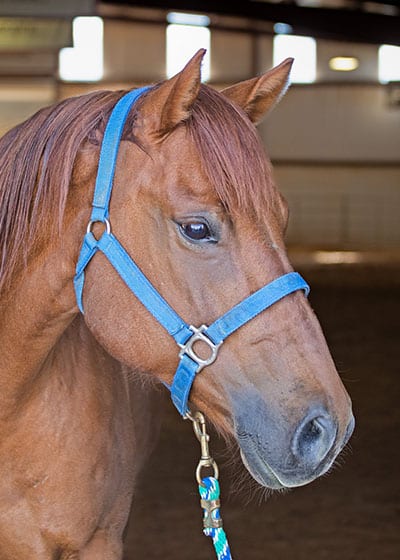 Carmel
Equine Team - (medium- advanced)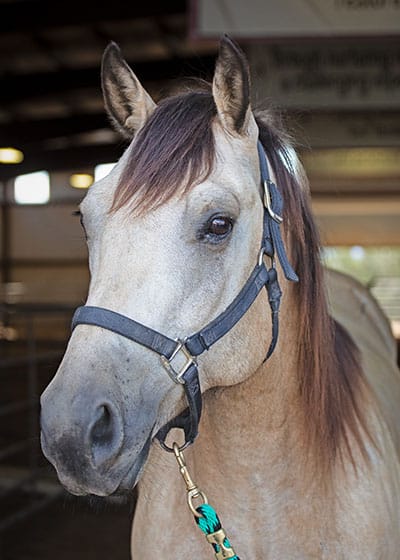 Martin
Equine Team - (Grounds-Intermediate-Advanced)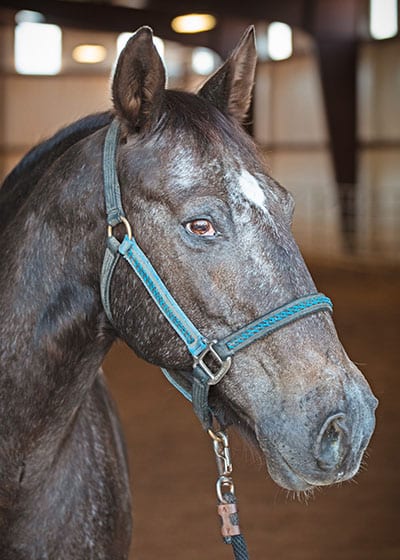 Appy
Equine Team - (Grounds - Intermediate-Advanced)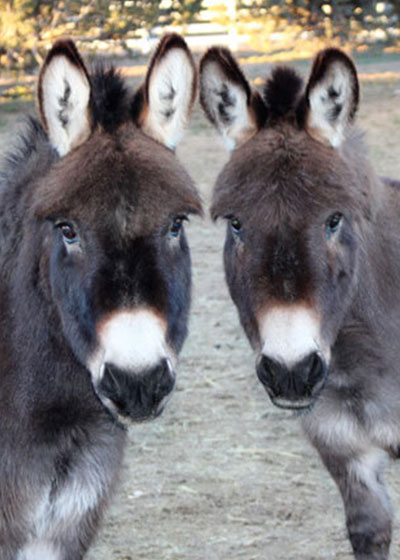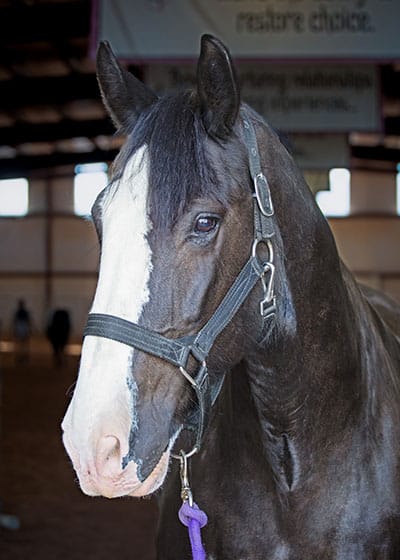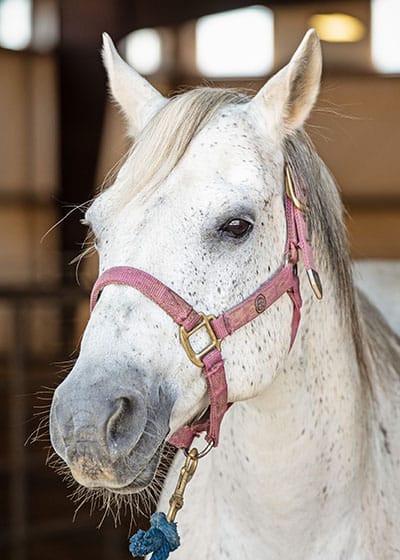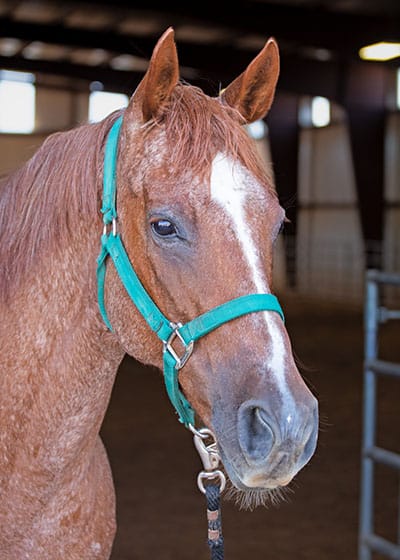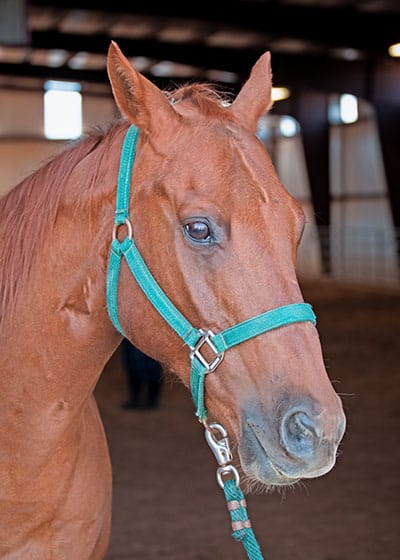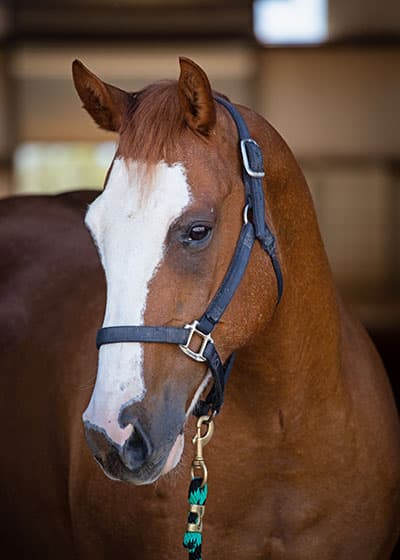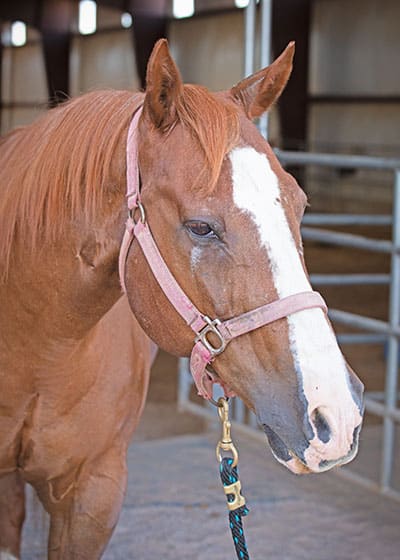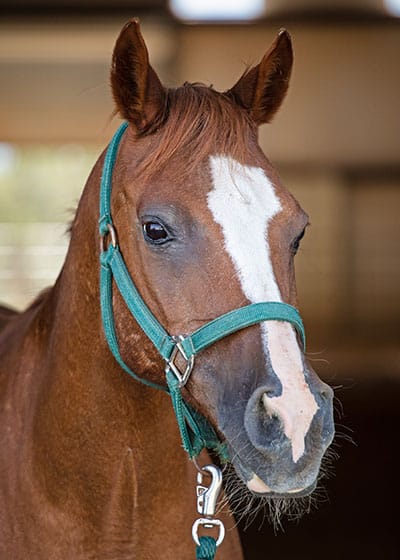 Tex
Equine Team - (Advanced)
Tex – Another of our males, came to work here at Discovery Ranch for Girls with his own history of abuse and maltreatment. Not much is known specifically about Tex's abuse other than it left this beautiful horse, with little to no belief in himself. Tex resembles a lot of the girls who come here to Discovery Ranch for Girls; two individuals who are very capable, yet unable to see their full potential. Tex needs the belief, the trust, and vision of another to live up to his potential. His struggles allow him to help our girls. It is wonderful to see how the two grow together. The miracle doesn't just happen in an instant. It takes a lot of time, patience, and understanding based on a strong foundation of respect. Tex pays off your daughter's willingness and determination handsomely with what can only be described as the "perfect ride."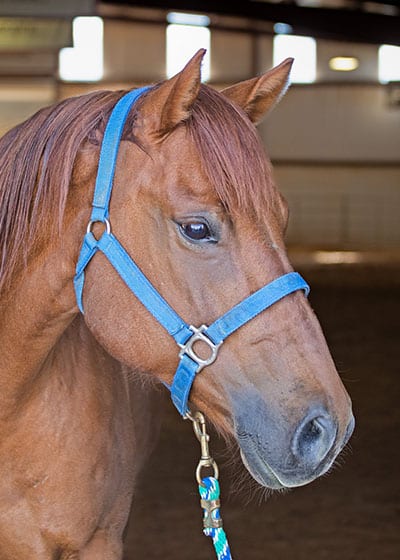 Carmel
Equine Team - (medium- advanced)
Carmel is a 5 year old female and a true teenager at heart. She loves to have things her way. Carmel could be described as being nosy; she loves being the center of attention and can be quite dramatic. She often invites herself to situations without having been asked. If she could talk, I think she would say she hates boundaries and rules. Carmel argues. She pushes limits and rebels against anyone who tries to use a heavy hand. She resembles so many of our girls and it is interesting to watch as the girls learn about themselves through the struggles they have in working with her.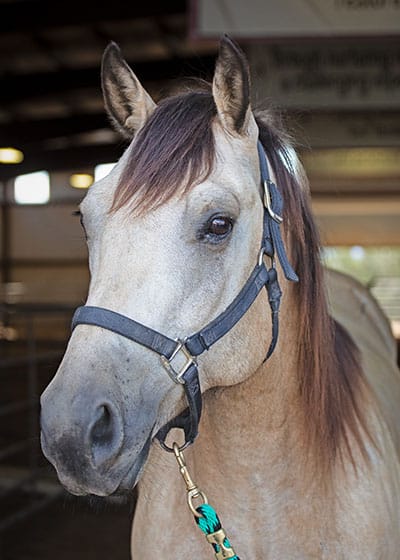 Martin
Equine Team - (Grounds-Intermediate-Advanced)
Martin was raised at a performance horse facility here in a rural part of Utah. He comes from a long line of working cow and performance horses. The facility he came from is known for their high quality horses. The underlying fact that makes Martin's background so neat, is he was ridden and trained not only by a professional rodeo cowboy, but as well as young men that are learning their own ropes at their own residential treatment center. Martin came to us by what we see as fate. He had a little of what we would call, a strange gait… which means he probably wouldn't have made the cut as a performance horse… which then led him to us. He was then donated to Discovery Ranch for Girls, and fit the part almost immediately. His pretty coat and curious personality draws many students to him. Martin is one of our young guns here on the ranch. Don't let his young age fool you though… he is very well knowledgeable of his work here. He allows the girls to see that too much pressure isn't always the answer, and not enough, doesn't suffice, either. He gives them the opportunity to see that soft hands, and a calm presence are much more rewarding than not. Martin's curiosity really allows movement in our grounds groups… But if not directed in the right way, Martin has a way of showing that if the path is not quite right for him, he isn't going to take it.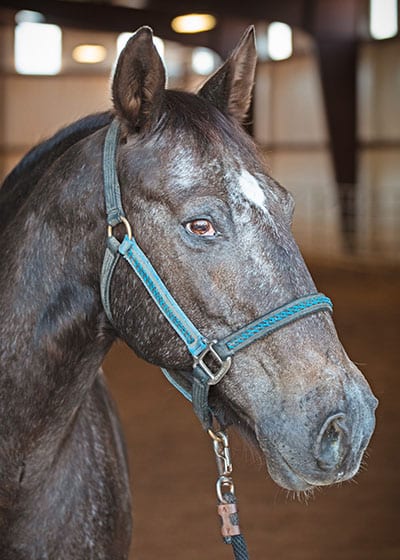 Appy
Equine Team - (Grounds - Intermediate-Advanced)
Appy has been good friends with Martin for a couple of years prior to Discovery Ranch for Girls, as they were pastured together at the same facility. As fate would have it, we got a call a couple months after receiving Martin, in which Appy was in need of a new home. We welcomed him with open arms. He is an appaloosa, with a very distinct snow capped coat, with soft brown eyes. His looks alone draw students to him. Although a little stand offish at first, Appy has a very soft spot for building relationships. He stands off in the distance, waiting for someone to take the first step in building that relationship with him. He is often overlooked because of his shy nature, but opens up with trust. He offers the students a unique experience once they take that chance on him.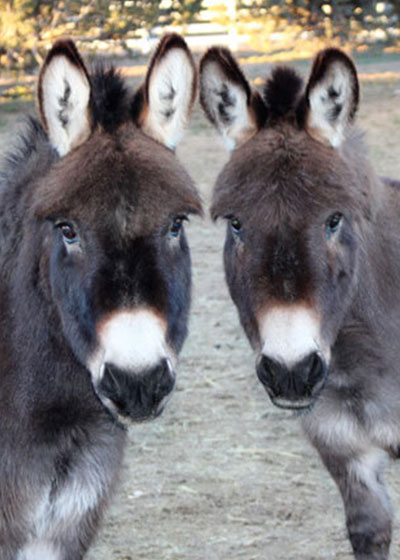 Fred and Ed
Equine Team - (Grounds)
Fred and Ed bring variety and fun to Discovery Ranch for Girls. These two little miniature donkeys provide such a unique dynamic to our grounds group. In 2017, we picked these little guys up here in Southern Utah to kind of use as a "test run". We had only ever had horses, and weren't quite sure what mini donkeys would bring to the table. They have now exceeded our expectations, and more. At first, Fred and Ed had no trust in humans. They were scared, easily frightened, and would never separate from one another. It was easy for them to take the "flight" mode in hopes that no interaction would happen between them and anyone else. Over time, the donkeys have evolved from being terrified little creatures, to incredibly accepting animals. With a lot of use, human interaction, love, and of course, treats, the donkeys have formed an incredible trust in students. Although… that trust is not incredibly easy to gain. They are very receptive to clear and precise communication and guidelines. If that clear communication is not there, Fred and Ed have a very good way of showing that they do not understand. They provide so much movement in the grounds group when asked correctly. Fred and Ed now have established enough rapport with everyone, that they feel comfortable enough to be guided and directed individually. It took some time for them to be comfortable without one another, but because of the gentle acts and kindness that the girls have showed them, they truly know they are safe here at Discovery Ranch for Girls.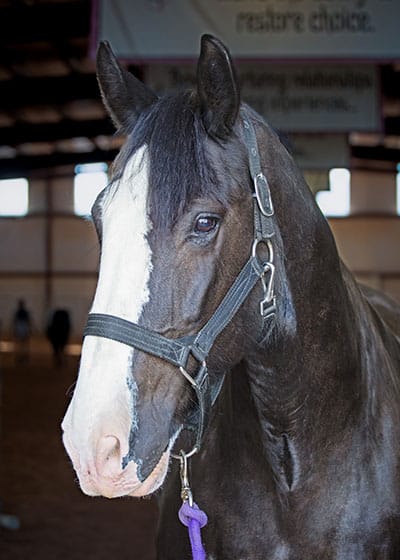 Sir Henry
Sir Henry
Sir Henry is a huge addition to Discovery Ranch for Girls. And when we say huge, we aren't kidding. Sir Henry is an English Shire… one of the biggest breeds of horses. Sir Henry was donated to us by a local family who owns and raises English Shire Horses. The Diamond Z English Shire Hitch travels all over the United States to perform in shows, rodeos, and parades. Sir Henry sustained an injury to his shoulder that would hinder him from being able to be a part of the hitch, so we were lucky enough to take him in. He is truly the definition of a gentle giant. Although his back stands above the highest fence rail, he doesn't let his size get in his way. Sir Henry adds a unique feel to the horses of Discovery Ranch for Girls, because he is the only one of his kind and stature on the ranch. For the students here, it is neat for them to look at Sir Henry and know that it is okay to stand out, and to be different. Sir Henry actually shares a pasture with our miniature horse Dora, and the miniature donkeys, Fred & Ed. You can just imagine that picture. Having them all together, with all of their different sizes, personalities, and species, really creates an accepting atmosphere. We have plenty of ideas for the big guy here at Discovery Ranch for Girls, and we can't wait to share them with you.
Pendeton
Equine Team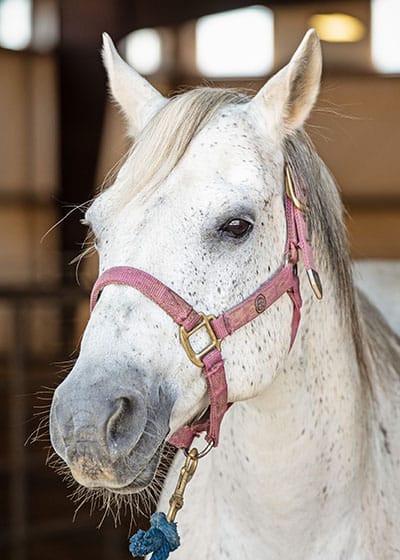 Norman
Equine Team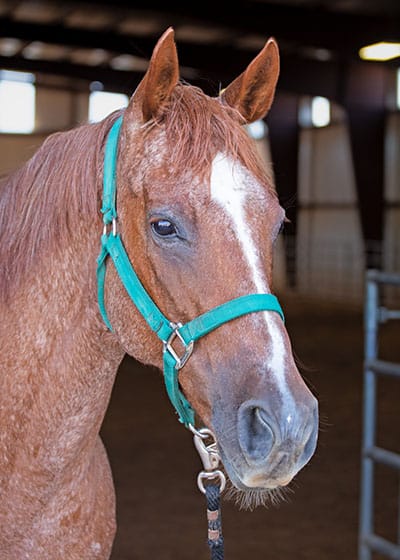 Maple
Equine Team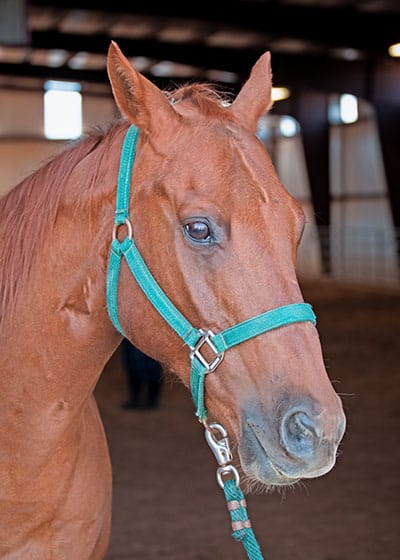 Lewie
Equine Team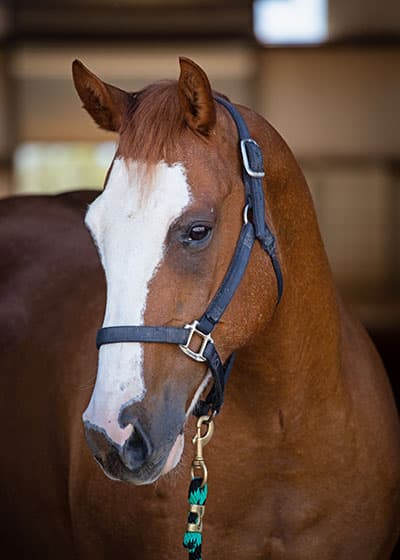 Jeff
Equine Team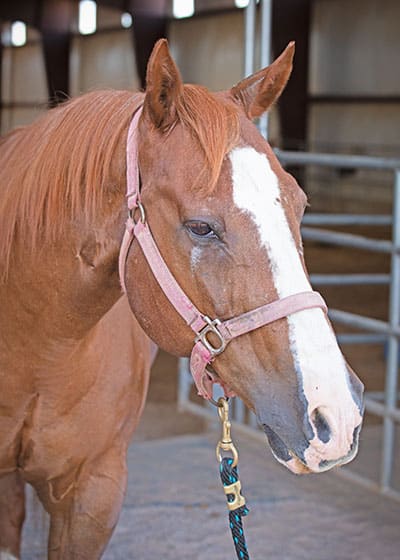 Jasper
Equine Team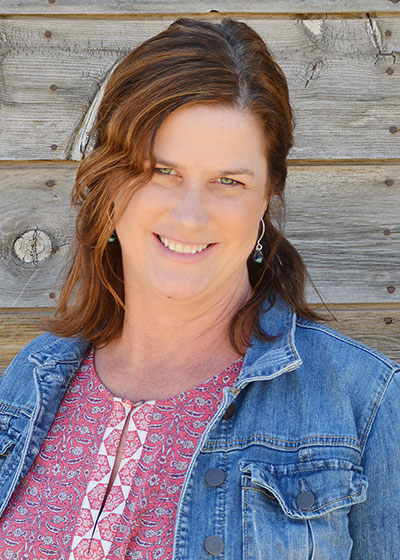 Jennifer Hedrick, MS, LCMHC
Associate Executive Director, Clinical Director
In the capacity of Associate Executive Director and Clinical Director at Discovery Ranch South, Jennifer Hedrick brings her passion for youth engagement and a strong belief in the significance of family dynamics in the process of transformation. She is trained in EMDR and Equine-assisted Psychotherapy, and she integrates experiential methodologies like improv, sociometry, sandtray therapy, and psychodrama into her therapeutic approach.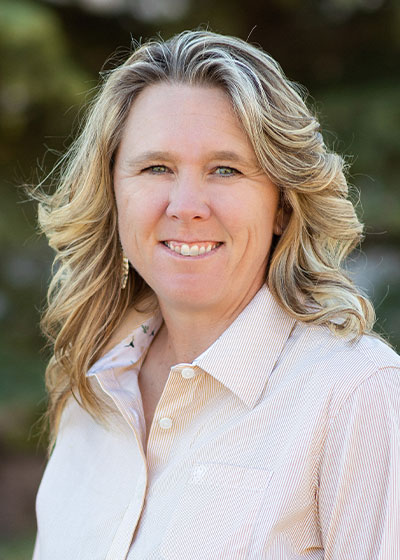 Lee Bingham
Equine Director
Lee Bingham serves as the Equine Director at Discovery Ranch South, where equine therapy plays a vital role in the healing journey of teenagers. Her values of hard work, honesty, and integrity are reflected in her approach. She finds gratification in witnessing students develop these qualities through interactions with horses and calves, and loves seeing the profound bonds students form with the animals.