Residential Therapy for Teens
At Discovery Ranch South, therapy can take a variety of different forms. These forms, or modalities, include equine-assisted, experiential, family, group, and individual therapy. Having a variety of treatment options allows the school the best opportunity possible to meet the diverse needs of our students.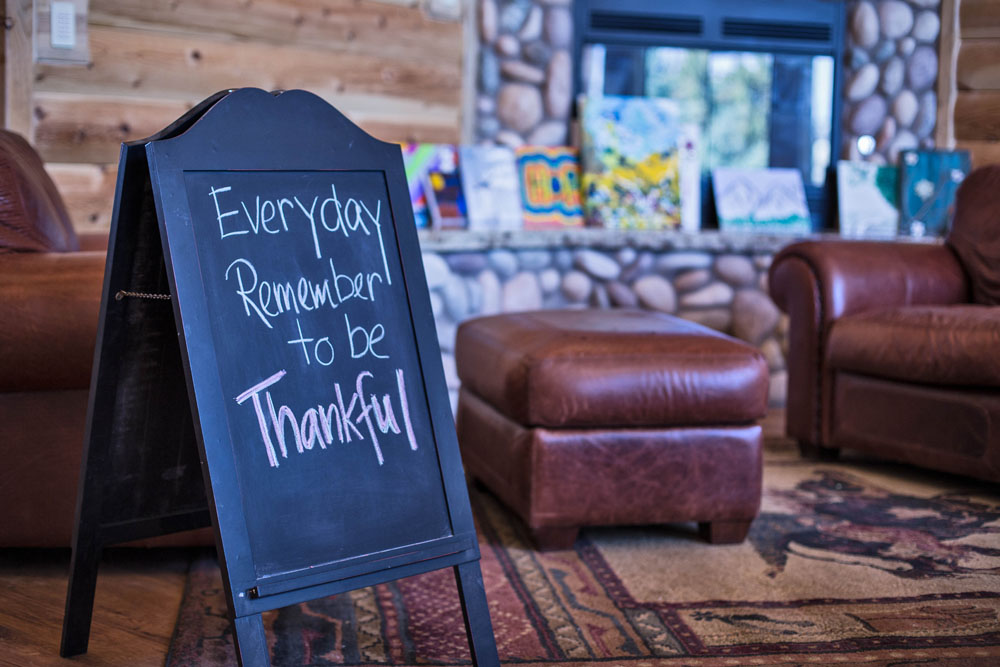 Treatment begins by building strong relationships. The Discovery Ranch treatment model is based on building relationships and helping students discover their inner strengths.
Treatment includes traditional therapy and experience-based activities. Each carefully structured activity gives students the opportunity to practice relationship skills in a variety of settings.
Therapeutic activities teach students the principles needed to be successful adults. These principles include honesty, respect, responsibility, and hard work. Our approach focuses on developing these and other strengths. The strength-based approach helps students recognize the good in themselves while overcoming obstacles that are keeping them from success.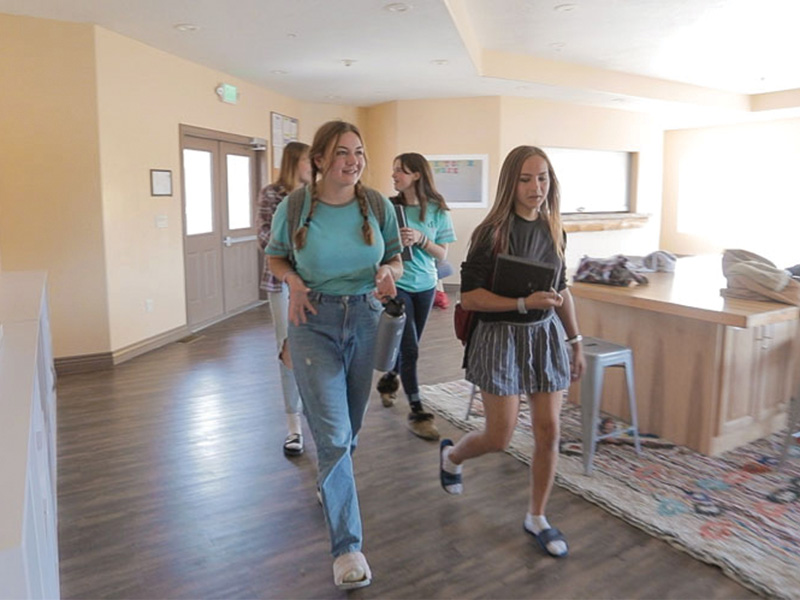 Some of the unique therapies & therapeutic activities we offer include:
Cognitive-behavioral Therapy (CBT)
Motivational Interviewing
Art Therapy
Therapeutic & Coping Skills Groups
Individual Therapy
Family Therapy
Group Therapy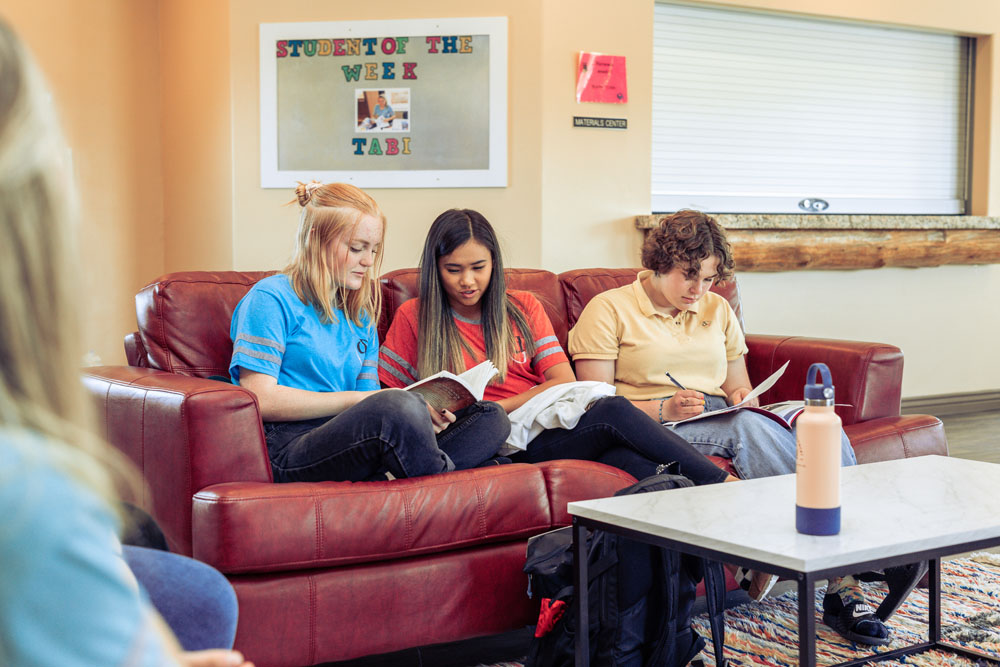 Individual Therapy
During individual therapy sessions, a trained clinician will address students' specific needs.
Family Therapy
Family therapy typically takes place over video conferencing. These sessions provide parents and their children with the opportunity to work through challenging issues together and develop healthy ways of relating to one another.
Group Therapy
Group therapy provides participants with the opportunity to learn from each other and support each other during the healing process. These sessions are guided by a master's educated therapist. Specialty groups, such as Grief and Loss, Body Image, and Attachment, help participants focus on specific challenges they face. Students at Discovery Ranch South take part in one main therapy group in addition to multiple specialized therapy groups.
Experiential Therapy
Experiential therapy is a form of therapy that uses challenging and unpredictable activities to help participants develop life skills such as accountability, communication, and self-awareness.
One of the most rewarding programs you'll find at Discovery Ranch for Girls is our feeder calf program. When your daughter arrives, she will have the opportunity to adopt a newborn dairy calf. Your daughter can develop empathy, responsibility, and love. The feelings that your daughter has for the calf can help her to open up. She will become better able to express these feelings for family and friends.
Learn More About Our Calf Program
Equine-assisted Psychotherapy is a form of experiential therapy. Natural Lifemanship-certified equine therapists guide these sessions. Counselors bring participants to a better understanding of themselves and their relationships.
Learn More About Our Equine Therapy
In the expressive arts program, teens have the opportunity to tell their own stories actively and expressively. Creating art—whether through visual art, music, or stage performances—will also give your teen a chance to explore how they feel about their experiences in a safe and validating environment.
Learn More About Our Performing Arts Program
The recreation program offered at Discovery Ranch is centered around the use of adventure. We see adventure recreation (climbing, canyoneering, hiking, skiing...etc) as a means to further augment the therapeutic process as well as provide exciting opportunities for connection. We accomplish this through various experiential activities both on and off campus
Make An Informed Decision About Your Child's Future
Psychiatric Services
When students arrive at Discovery Ranch South, they receive an evaluation from a licensed psychiatrist to help determine the student's needs.
The psychiatrist's main responsibility is to assess and adjust medications as needed. Most students meet with a psychiatrist once a month. In some cases, students may meet with the psychiatrist more often, such as, during medication adjustments. If students need more frequent visits, then their families are not charged any additional cost.
On-campus Nursing
The nurse, psychiatrist, and therapists work together to address each student's needs and provide the best treatment possible. The licensed full-time nurse is on-site every weekday, and on-call nights and weekends. The nurse dispenses medications, monitors nutritional concerns, and serves as a liaison between parents, physicians, psychiatrists, and the treatment team. The nurse also assesses and helps to maintain every student's heath.
Co-ed Activities
Discovery Ranch South works closely with Discovery Ranch. This allows your teenager to participate in supervised activities with members of the other program, fostering social skills and relational strength. These activities are organized with a therapeutic focus, prioritizing safe conditions and positive outcomes.
Treatment Team Collaboration
To help students achieve success, Discovery Ranch South makes sure that all the people who work with the students can work well together. The clinical, academic, residential, and experiential departments all collaborate as part of the students' treatment teams.
Each student has an individualized treatment plan. Members of each department work together to create a treatment plan designed to meet each student's unique needs, and meet regularly to update the plans as needed.