Residential Therapy for Teens
At Discovery Ranch South, therapy can take a variety of different forms. These forms, or modalities, include equine-assisted, experiential, family, group, and individual therapy. Having a variety of treatment options allows the school the best opportunity possible to meet the diverse needs of our students.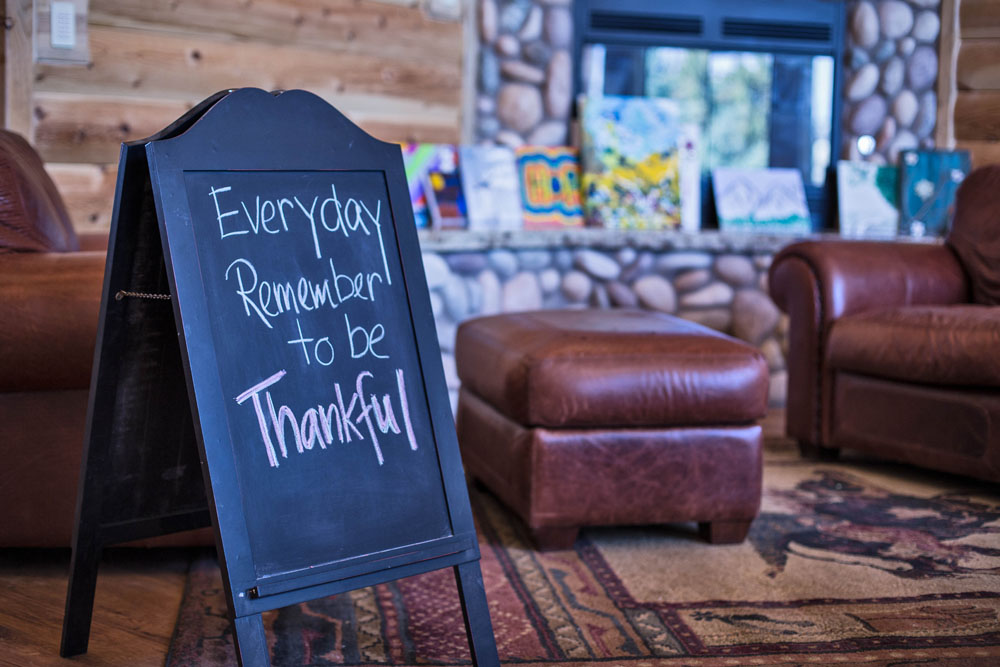 Treatment begins by building strong relationships. The Discovery Ranch treatment model is based on building relationships and helping students discover their inner strengths.
Treatment includes traditional therapy and experience-based activities. Each carefully structured activity gives students the opportunity to practice relationship skills in a variety of settings.
Therapeutic activities teach students the principles needed to be successful adults. These principles include honesty, respect, responsibility, and hard work. Our approach focuses on developing these and other strengths. The strength-based approach helps students recognize the good in themselves while overcoming obstacles that are keeping them from success.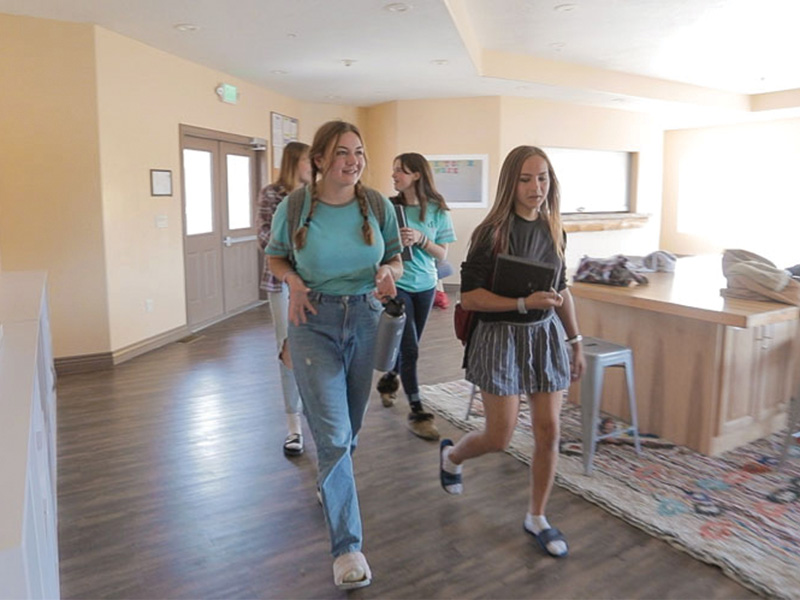 Some of the unique therapies & therapeutic activities we offer include:
Cognitive-behavioral Therapy (CBT)
Motivational Interviewing
Art Therapy
Therapeutic & Coping Skills Groups
Individual Therapy
Family Therapy
Group Therapy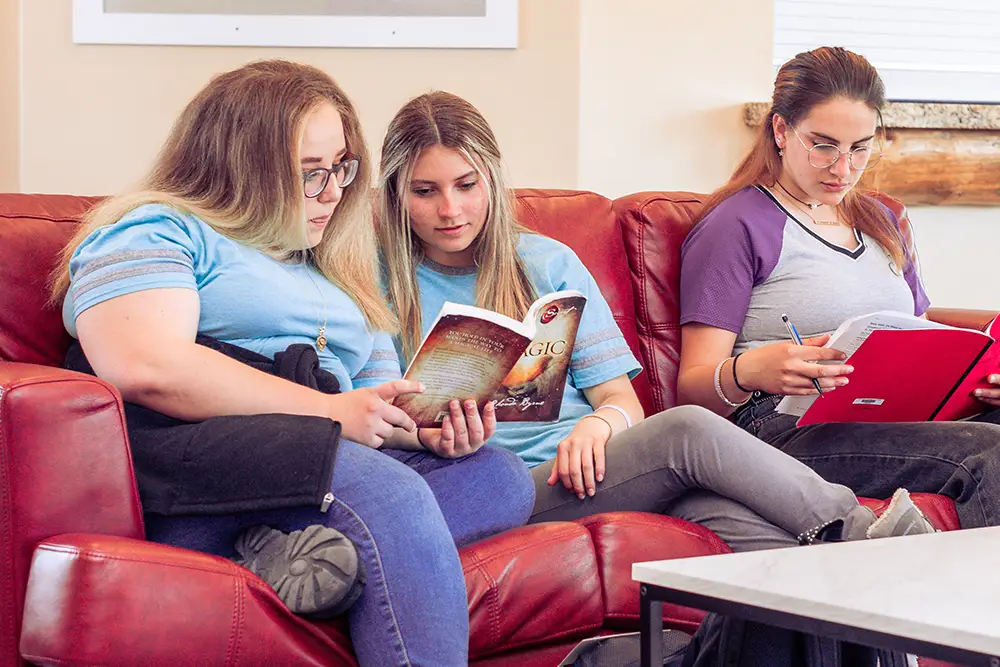 Individual Therapy
During individual therapy sessions, a trained clinician will address students' specific needs.
Family Therapy
Family therapy typically takes place over video conferencing. These sessions provide parents and their children with the opportunity to work through challenging issues together and develop healthy ways of relating to one another.
Group Therapy
Group therapy provides participants with the opportunity to learn from each other and support each other during the healing process. These sessions are guided by a master's educated therapist. Specialty groups, such as Grief and Loss, Body Image, and Attachment, help participants focus on specific challenges they face. Students at Discovery Ranch South take part in one main therapy group in addition to multiple specialized therapy groups.
Experiential Therapy
Experiential therapy is a form of therapy that uses challenging and unpredictable activities to help participants develop life skills such as accountability, communication, and self-awareness.
Cow Therapy
One of the most rewarding programs you'll find at Discovery Ranch for Girls is our feeder calf program. When your daughter arrives, she will have the opportunity to adopt a newborn dairy calf. Your daughter can develop empathy, responsibility, and love. The feelings that your daughter has for the calf can help her to open up. She will become better able to express these feelings for family and friends.
Equine Therapy
Equine-assisted Psychotherapy is a form of experiential therapy. Natural Lifemanship-certified equine therapists guide these sessions. Counselors bring participants to a better understanding of themselves and their relationships.
Expressive Arts Therapy
In the expressive arts program, teens have the opportunity to tell their own stories actively and expressively. Creating art—whether through visual art, music, or stage performances—will also give your teen a chance to explore how they feel about their experiences in a safe and validating environment.
Adventure & Recreation
The recreation program offered at Discovery Ranch is centered around the use of adventure. We see adventure recreation (climbing, canyoneering, hiking, skiing...etc) as a means to further augment the therapeutic process as well as provide exciting opportunities for connection. We accomplish this through various experiential activities both on and off campus
Make An Informed Decision About Your Child's Future
Psychiatric Services
When students arrive at Discovery Ranch South, they receive an evaluation from a licensed psychiatrist to help determine the student's needs.
The psychiatrist's main responsibility is to assess and adjust medications as needed. Most students meet with a psychiatrist once a month. In some cases, students may meet with the psychiatrist more often, such as, during medication adjustments. If students need more frequent visits, then their families are not charged any additional cost.
On-campus Nursing
The nurse, psychiatrist, and therapists work together to address each student's needs and provide the best treatment possible. The licensed full-time nurse is on-site every weekday, and on-call nights and weekends. The nurse dispenses medications, monitors nutritional concerns, and serves as a liaison between parents, physicians, psychiatrists, and the treatment team. The nurse also assesses and helps to maintain every student's heath.
Co-ed Activities
Discovery Ranch South works closely with Discovery Ranch. This allows your teenager to participate in supervised activities with members of the other program, fostering social skills and relational strength. These activities are organized with a therapeutic focus, prioritizing safe conditions and positive outcomes.
Treatment Team Collaboration
To help students achieve success, Discovery Ranch South makes sure that all the people who work with the students can work well together. The clinical, academic, residential, and experiential departments all collaborate as part of the students' treatment teams.
Each student has an individualized treatment plan. Members of each department work together to create a treatment plan designed to meet each student's unique needs, and meet regularly to update the plans as needed.
Get to Know Your Clinical Team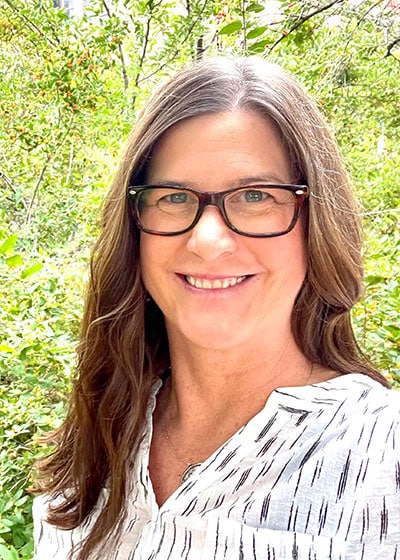 Jennifer Hedrick, MS, LCMHC
Associate Executive Director, Clinical Director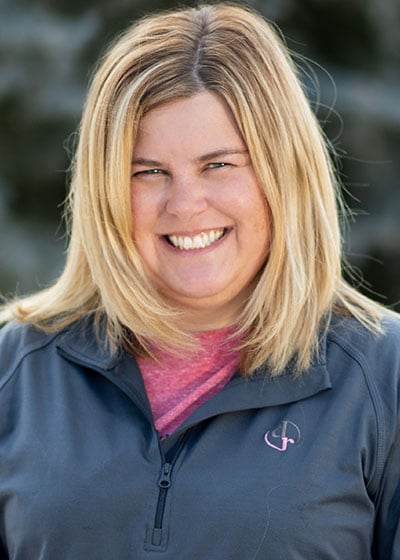 Rashell Stubbs, LCMHC
Associate Clinical Director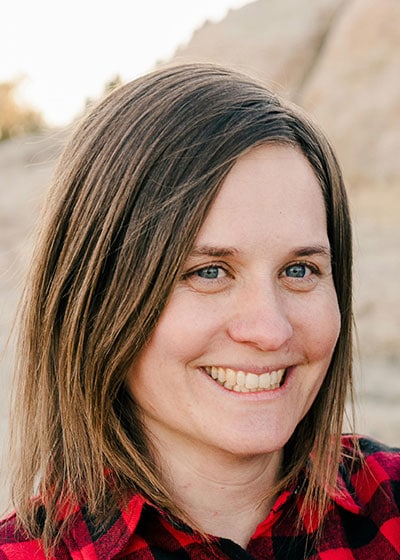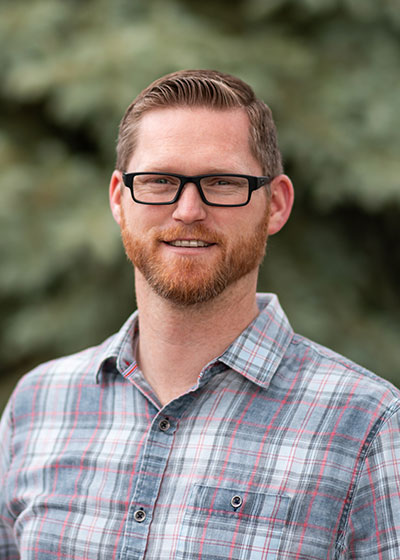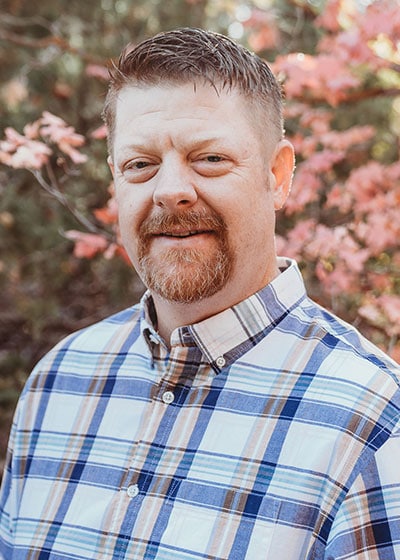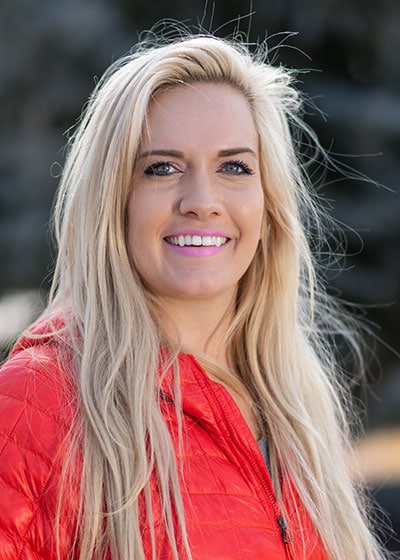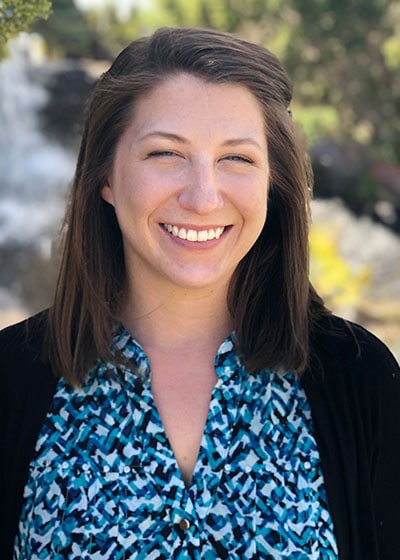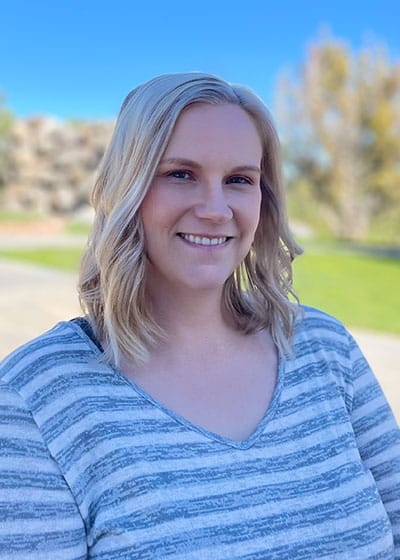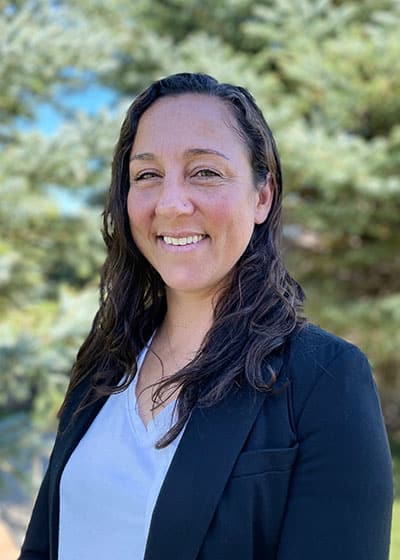 Stephanie Lozano, MFT Intern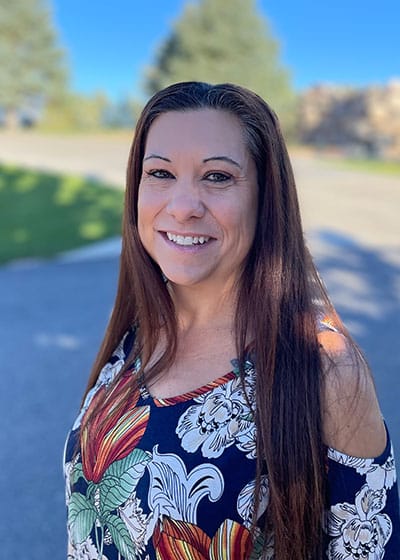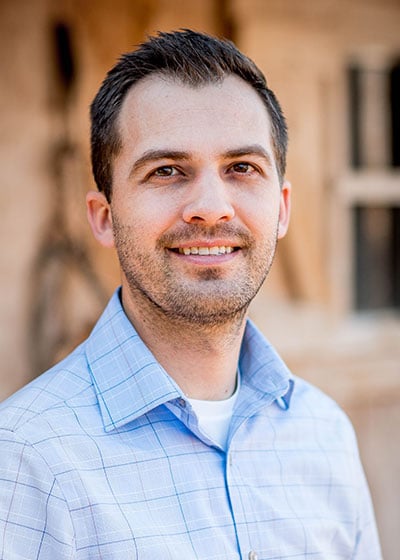 Brett Talbot, Ph.D.
Director of Research & Quality / Consulting Licensed Psychologist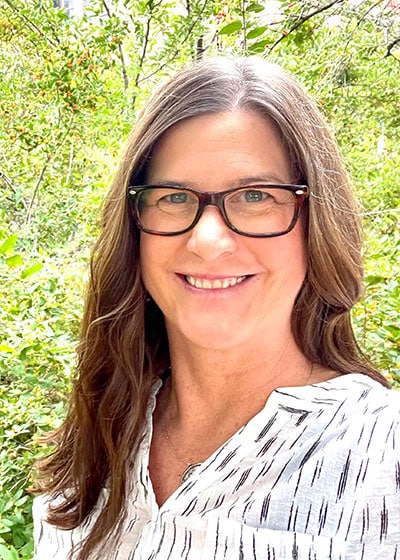 Jennifer Hedrick, MS, LCMHC
Associate Executive Director, Clinical Director
Originally from Southern California, Jennifer came to Utah to attend both undergraduate and graduate school. She comes to
Discovery Ranch South
, after being an integral part of Moonridge Academy and RedCliff Ascent Wilderness Therapy where she served as Clinical Director in both programs. Prior to joining her previous teams, she spent 19 years in academia working in student development and counseling. While her experience has been diverse, Jennifer found her passion for working with teens in 2008. She finds joy in helping young people gain confidence in the understanding and expression of personal emotions. She enjoys helping teens navigate the difficult journey of self-discovery. Along that road, she finds opportunities to help with the following:
Learning to integrate traumatic experiences into life, as well as letting go of the pain associated with these experiences (trauma recovery).
Learning to achieve a positive self-identity as an LGBTQ+ teen.
Gaining a positive body image and learning to have a healthy relationship with food.
Learning to navigate relationships with a definite sense of self and appropriate boundaries.
Jennifer not only loves working with youth but believes that strong
family work
is an integral part of the change process. She is trained in
EMDR
and
Equine Assisted Psychotherapy
. Jennifer likes to utilize
experiential approaches in therapy
including
improv
, sociometry, sandtray therapy, and psychodrama.Jennifer loves to help educate young people and their parents on how the nervous system impacts their responses to stressful situations and then help them gain tools to feel more in control.Jennifer loves laughing, traveling, trying new and exciting foods and exploring the outdoors. Her newest adventure is navigating the waters of being an empty nester.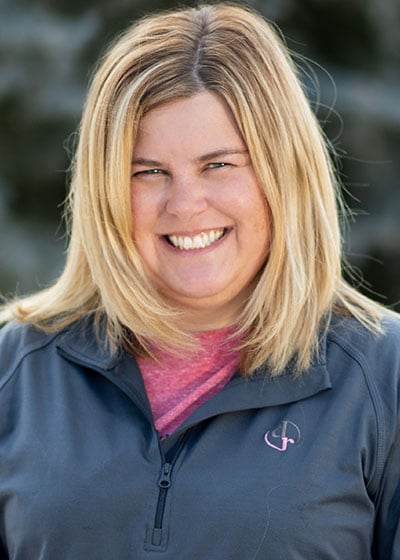 Rashell Stubbs, LCMHC
Associate Clinical Director
Rashell has been with Discovery Ranch South since 2017 and became Assistant Clinical Director in 2021. Prior to joining the Discovery Ranch South team Rashell worked with adolescents since 2005 as a residential staff and therapist. Rashell graduated from the University of Phoenix with a Master's Degree in Mental Health Counseling in 2008. She has worked primarily with adolescents during her career.She has experience working with youth who experience
depression
,
anxiety
, attachment challenges,
trauma
, and those with
Autism
. Rashell has completed the Level 1 Intensive Training for
Radically Open DBT
, and Phase 1 of
Brainspotting
. Rashell currently leads the RO DBT group and a Horsemanship Group.Rashell loves working at Discovery Ranch South. She loves to see the healing of the students and families. She is grateful and appreciates the opportunity to be a part of this process in the lives of students. Rashell's background includes riding horses and raising livestock. Naturally one of her favorite things about Discovery Ranch South is the
calf
and
equine program
.Rashell is married, has three daughters and a dog, Posh, who comes to work with her each day. Outside of life at Discovery Ranch South, you will find Rashell spending time with her family at their cabin, on the lake, golfing or hiking in the many places that Southern Utah has to offer.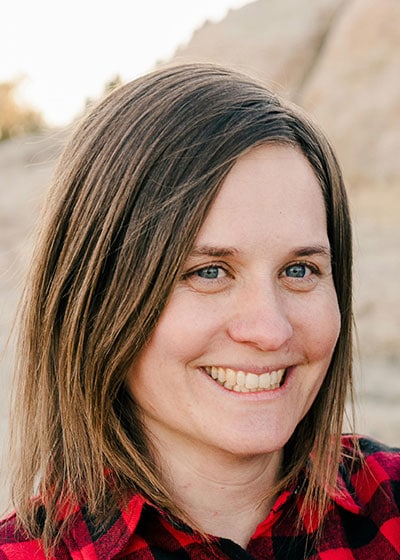 Amanda Mosse, LCSW
Therapist
Amanda Mosse received her Master's degree in social work from Southern Illinois University Carbondale in 2009 and has been working in a variety of therapeutic settings since 2008. Before coming to Discovery Ranch South Amanda was a lead wilderness therapist in Wisconsin where she specialized in trauma and attachment and became level 1 and 2
Brainspotting
trained. Over the years Amanda has developed extensive experience working with individuals and their families struggling with depression, anxiety, unhealthy family dynamics, drug and alcohol dependence, suicidal ideation, trauma, and attachment disorders. While working in the wilderness, she was known for being able to bring an experiential component to therapeutic groups and individual sessions. Amanda is a firm believer in meeting the clients where they are at while also challenging them in their process. Prior to becoming a therapist, Amanda worked as a field instructor for approximately 4 years at various wilderness programs.This has given Amanda a unique view of how to effectively work with youth who are struggling. In 2009 Amanda worked in Ireland as a program coordinator for the Arts for Peace Foundation providing experiential therapeutic experiences in a variety of settings. In this role, she worked with elementary-aged children working on communication and trust through art projects and experiential activities. She also worked for a brief period in St. Patrick prison in Dublin facilitating experiential activities based on healthy communication and building trust. When not working with youth Amanda enjoys backpacking, hiking, spending time with friends and family and canoeing. Recently Amanda and her husband completed a 2,552-mile journey down the Mississippi River starting at its ultimate source in Northern Minnesota and ending at the Gulf of Mexico. This journey was directly related to her other passion which is helping homeless youth. This journey was not just an expedition down the largest river in the country, it was also in an effort to raise money for a non-profit organization in Colorado that supports and provides resources to homeless youth.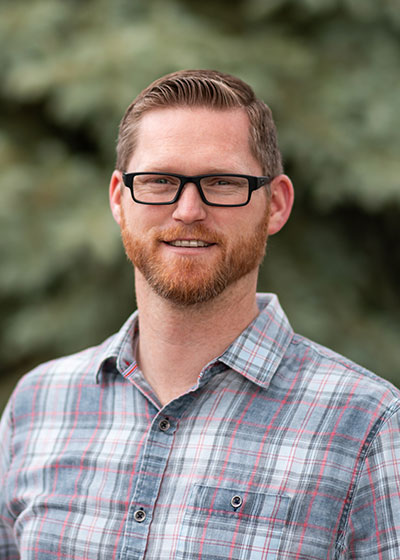 Jeron Parry, LMFT
Therapist
Jeron Parry received his Master's degree in Marriage and Family Therapy from Abilene Christian University, Texas. He is a Licensed Marriage and Family Therapist in the State of Utah. He has intensive training in family systems and has also been trained in over 21 hours of Brief Systemic Therapy from the Mental Research Institute. Recently, he has completed over 40 hours of
EMDR training
, which helps him in treating clients with
traumatic and difficult experiences
. While in Texas he treated low-income families and couples who faced a variety of issues, while also working with girls who struggled with serious addictions of all kinds; especially
eating disorders
. Most recently he treated individuals, families, and groups at a residential treatment center for adolescent girls. This experience has taught him the great need we have to increase the empathy that we show and receive in order to eliminate feelings of loneliness and hopelessness. One of Jeron's strengths is solution-focused brief therapy where he helps his clients create a new, more positive outlook while achieving their therapeutic goals and increasing hope, compassion, and self-efficacy.Jeron practices a relational approach to his work. A passion of his is to see relationships strengthen and grow as his clients embrace their strengths and resources they may not have known they had. He also specializes in attachment, depression, anxiety, emotional regulation, and avoidance issues. On his own time, he enjoys running long-distance races, hiking, camping, movies, and most importantly playing and watching soccer.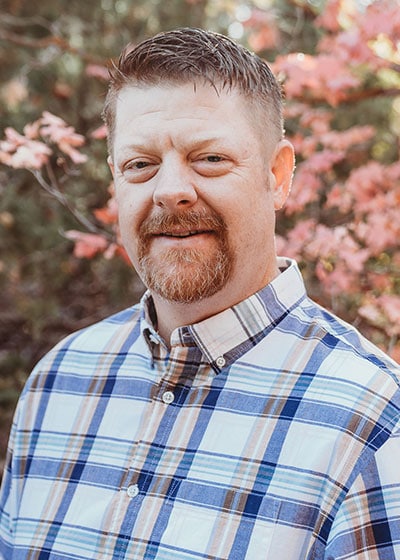 Patrick Dotson, LCSW
Therapist
Born and raised against the picturesque backdrop of Cedar City, Utah, Patrick is deeply rooted in the values of community and family. From a young age, his surroundings shaped a sense of connection and responsibility, a foundation that would later influence his career path. As life unfolded, Patrick embraced the role of a committed spouse, finding joy and fulfillment in his marriage, blessed with the love of five wonderful children. Patrick's academic journey began at Southern Utah University, where he pursued a Bachelor of Science in Criminal Justice. Years later, at Utah State University, Patrick embarked on a transformative journey, earning a Master of Social Work (MSW) degree. Since 2014, Patrick has been dedicated to the practice, consistently driven by a passion for helping others navigate the challenges of life. As a therapist, Patrick has honed his skills through diverse experiences and continuous learning. Patrick's commitment to excellence is reflected in his certifications as an EMDR (Eye Movement Desensitization and Reprocessing) and HeartMath (neurofeedback) therapist. These specialized certifications underscore his dedication to employing cutting-edge, evidence-based therapeutic techniques in his practice. Patrick's expertise extends across various domains, including addiction, attachment, family systems, depression, anxiety, experiential therapy, and group work. The extensive training in these areas allows him to approach therapy with a holistic perspective, recognizing the interconnectedness of mental health and personal relationships. In the realm of addiction, Patrick has worked tirelessly to understand the nuances of this complex struggle, providing individuals with the support and tools needed for recovery. Patrick's focus on attachment and family issues reflect a commitment to healing not only the individual but the broader context of their relationships and support systems. Addressing mental health challenges such as depression and anxiety, Patrick draws upon a wealth of knowledge and therapeutic modalities to tailor interventions to the unique needs of each client. The integration of experiential therapy allows for a dynamic and engaging approach, fostering personal growth and self-discovery. Group work holds a special place in Patrick's practice, recognizing the power of shared experiences and communal support. Through carefully facilitated group sessions, Patrick creates an environment where individuals can connect, share, and learn from one another, enhancing the therapeutic process. In essence, Patrick's professional journey is a testament to a lifelong commitment to the well-being of others. Grounded in the values instilled during his upbringing in Cedar City, Patrick's path has been one of continuous growth, education, and service. As a therapist, Patrick is not only dedicated to alleviating immediate struggles but also fostering lasting transformations in the lives of those he has the privilege to assist. When Patrick is not at work, he enjoys hunting, fishing, and spending time with his family traveling either to sporting events or new places.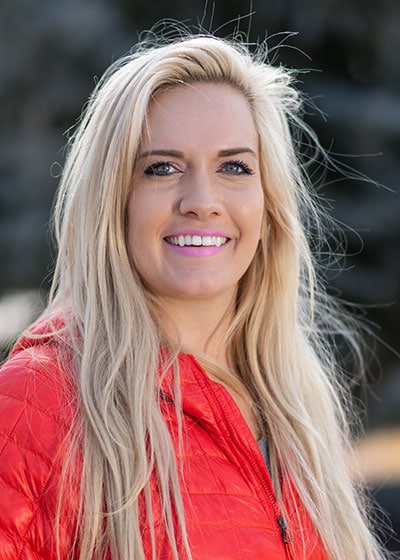 Heather Ross, LCSW
Therapist
Heather Ross received her Master's degree in Social Work in 2017 from Edinboro University. Throughout her Undergraduate Education at the University of Utah, Heather expanded her expertise through field experience in a variety of roles supporting children, adolescents, adults, and people with disabilities. Before joining Discovery Ranch South, Heather worked as a manager, caseworker, social worker, mentor and recovery coach in outpatient, residential, and the foster care system providing a breadth of understanding to the range of challenges facing both the individuals and families seeking support. Her experience includes advocating for those working to overcome addiction,
depression
, substance misuse,
trauma
,
anxiety
, and domestic violence.When Heather isn't working, she can often be found camping, reading, traveling and discovering new places, and spending time with her husband, daughter, and son.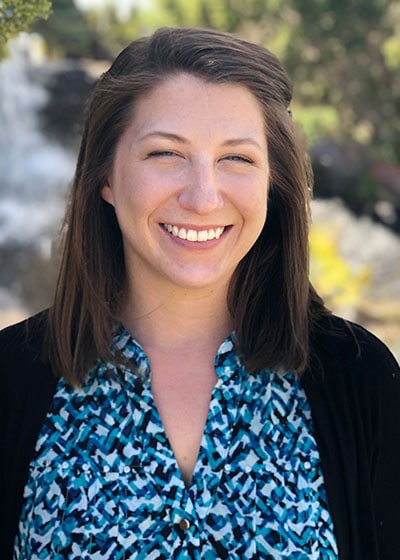 Morgan Scherschel, CMHC
Therapist
Morgan received two Master's degrees in Mental Health Counseling and Education from the University of Florida. She specializes in working with children, teens, and their families struggling with
trauma
, anger,
anxiety
,
body image
, developmental disabilities, disrupted attachments, substance abuse,
autism spectrum disorder
, and truancy in school and community settings. Morgan is versed in a variety of interventions including play-based therapies,
trauma-informed cognitive behavioral therapy
, ecotherapy, art therapy, and relational therapies. Along with her clinical work she has experience as a supervisor, gymnastics coach, hall director, crisis intervention trainer, and collegiate competitive pole vaulter.Morgan is an explorer at heart and eagerly traded the beaches of Florida for the mountains of Utah. She enjoys hiking, rock climbing, swimming, team sports, board games, art and cosplaying with loved ones.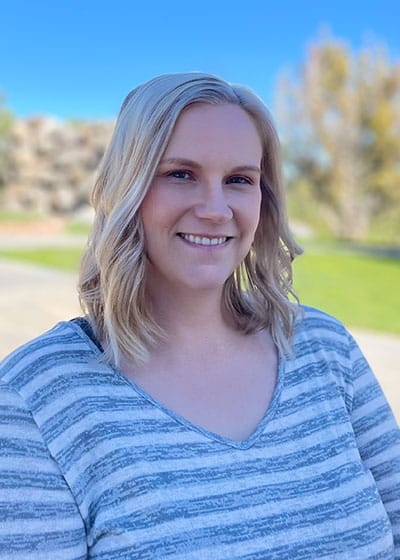 Kate Brannan, LCMHC
Therapist
Kate received her Bachelor's degree in Social Work in 2010 and worked as a Social Worker in community mental health settings while working on her master's degree. She received a Master's degree in Counseling in 2014 from Saint Edward's University in Austin, Texas and became a licensed counselor in 2015. Before coming to Discovery Ranch South, Kate worked with adults and teens suffering from severe mental illnesses in psychiatric hospitals, prisons, and community settings. Kate has experience providing individual, group, and family counseling in the areas of adjustment disorders, low self-esteem,
body image
and identity, gender dysphoria, suicidality, unhealthy relationships, anger,
anxiety
, substance abuse, bipolar disorder,
major depression
, and psychosis. Kate pulls from multiple modalities in therapy including
trauma-informed cognitive behavioral therapy
, art therapy,
family systems
, and
experiential therapy
. She also worked as an art teacher for five years and has experience working with adolescents who receive special education services for learning disabilities, autism and emotional disturbances. Kate firmly believes in showing up as her authentic self and guiding others to find their authentic selves. She is passionate about helping others find their truth and learn how to communicate who they are in a healthy way. Families are an integral part of the recovery process and Kate is so thankful for the opportunity to work with the whole family system at Discovery Ranch. Kate is married and has two kids and a sweet Shih Tzu dog. When not working with youth, Kate enjoys painting, crafting, baking and traveling around the world.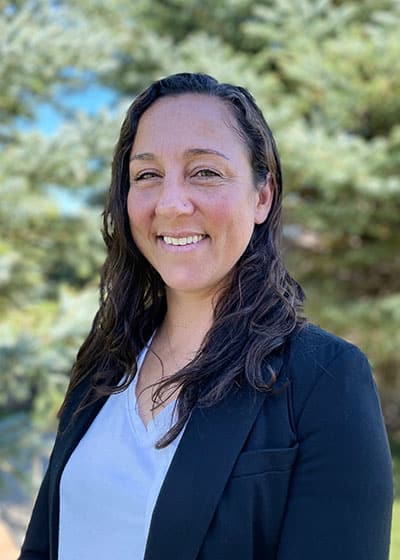 Stephanie Lozano, MFT Intern
Therapist
Stephanie Lozano is currently working on her internship for her Master's degree in Marriage and Family Therapy from Capella University. Before coming to Discovery Ranch, she served in the United States Army while working on her Master's degree. Before the Army, Stephanie worked as a first responder and backcountry guide.She has worked with adolescents from all different backgrounds in numerous settings- from Substitute teaching, and after-school programming to Girl Scouts. Stephanie has always had a passion for understanding people and holds the belief that deep connections and healing can occur from empowering those she works with. Stephanie believes that when young people can take power in being the author of their own story, there is no limit to what they can accomplish.She hopes to utilize her background in the military and first response to provide trauma-informed care for children and their families. Stephanie also has a special interest in Socio-Culturally Attuned Solution-Focused family therapy, in working with her clients. She implements Narrative Therapy in her work with clients and families and sees how this can be implemented for long-term change.Stephanie loves to help students find peace, hope, confidence, and self-acceptance while they are at Discovery Ranch South.When not working or studying, Stephanie can be found climbing, running, and exploring her new home in Utah with her partner and their two dogs.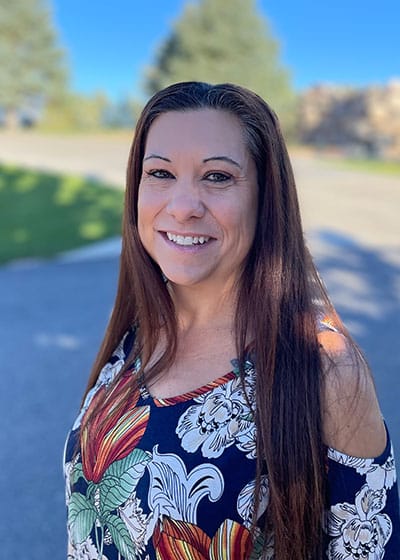 Dawn Wright
Clinical Coordinator
Dawn has worked at Discover Ranch South since 2015. She started as a residential mentor, and then a year later she became a residential supervisor. Dawn has been a Residential Supervisor since 2016, and has enjoyed getting to see so many students graduate and lead successful lives after DRS. In 2023 Dawn accepted a position as the Clinical Coordinator and assists the Clinical team in many capacities. Dawn believes in the work we do here at DRS and has enjoyed seeing the students learn and grow into healthy young people and adults. Originally from California, Dawn moved to Cedar City in 2005 and has loved making Utah her home. In her free time, Dawn enjoys spending time with her two adult sons and her two grandchildren. She also loves to find time to go on trips and adventures, usually to a beach somewhere.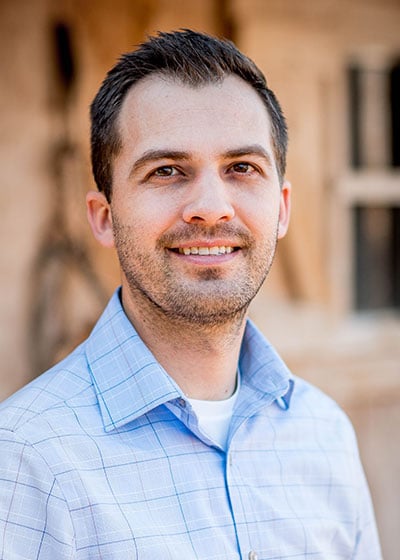 Brett Talbot, Ph.D.
Director of Research & Quality / Consulting Licensed Psychologist
Dr. Brett Talbot, PhD is a licensed Psychologist and the Senior Director of Research and Quality at the Ascent Programs. Prior, Dr. Talbot was a Chief Clinical Officer and an Executive Clinical Director for residential group practices.Brett is certified in both Project Management and Lean Six Sigma Healthcare Management. Administratively he specializes in program development, performance improvement, quality assurance, and risk management. Clinically he specializes in working with treatment teams struggling with youth who are treatment resistant and/or requiring specialized services (e.g. Stabilization, Testing/Assessment, substance use programming, Neuro/bio-feedback, etc.).Brett's research has focused on program design for adolescent wilderness and residential treatment programs, emphasizing the effective integration of the family into treatment; and family functioning related to adolescent and young adult health risk behaviors. Brett also has experience in several settings such as Baylor College of Medicine/Texas Children's Hospital adolescent disordered eating, DeBakey VA Hospital, Behavioral Consultants/Methodist Hospital, and several college counseling centers.Brett is a faculty member at Utah Valley University and has a private practice focused on psychological consultation and testing. Brett's is fun, easy to talk to, and is an avid outdoorsman, enjoying hiking, camping, backpacking, fly fishing, and anything that gets him out into nature. Brett is married and has 3 children.