Rock Climbing Therapy: Turning to Teamwork: on the Face of a Challenge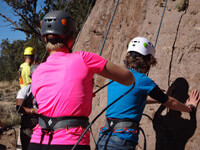 Life at Discovery Ranch South offers many opportunities for growth and development. One experience is rock climbing therapy. The people who took part let themselves be open, caring and supportive. The experience helped the girls to believe in their potential.
The weather was amazing. The best backdrop was perfect for an exceptional day. There were crystal blue skies and a bright sun. It was not too hot or too cold. Several of the girls expressed their fear and concern about the trip the week before. Their therapist challenged them to put aside their fears and step up. They were encouraged to overcome fears.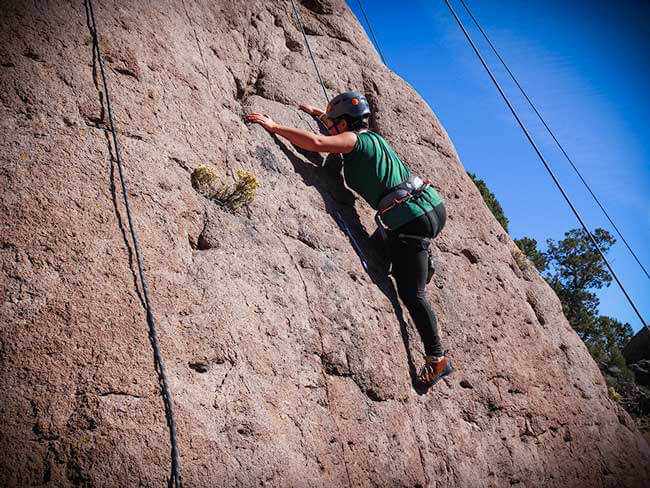 The Ascent
The girls accepted the challenge. Today, they worked together like a well-organized, supportive team. Several confident climbers chose to pair up with the less experienced climbers. Friends stood by friends and at times joined up to those who they might have called their enemy. The girls cheered for one another throughout the day.
When one would falter and slip, they pulled together. They united with a single purpose: support and uplift. When one girl froze in fear, another stopped to assist. It didn't matter that she herself was struggling with her own fears at the time, she wanted to help. It was a true celebration as they both crawled, inching down the rock face. The students' willingness to face challenges was humbling.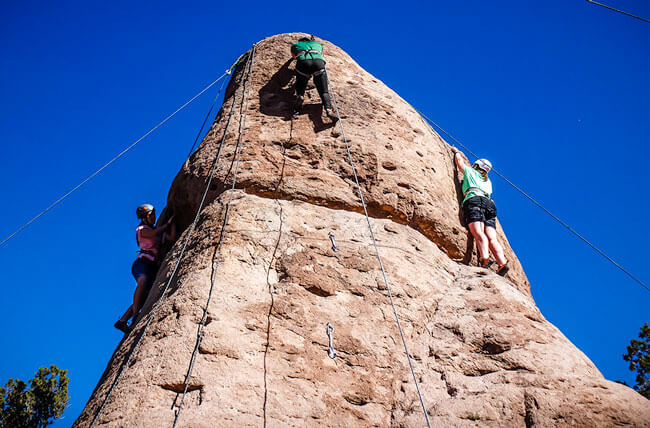 Girls Rock Climbing Teamwork Challenge
At the ranch, therapists are often seen as a coach, cheerleader, and even teacher. They love what they do. They love these girls. Therapists try not to ask them to do anything that they wouldn't do themselves. So today, the therapist climbed too.
The therapist moved along and worked through the obstacles inherent to climbing. Then she hit the proverbial wall. She felt and believed she could go no further. She could see the end was within her grasp but she couldn't reach it. Her arms and legs were shaking. She was tired, she was exhausted and she felt defeated.
She admitted to the girls that she wanted to give up. Then, she heard their voices. They were coaxing her forward. The girls told her that they believed in me and that they had my back. At that moment she came to a realization, to continue to be their teacher, she couldn't allow herself to give up.
She asked herself, "How could I give up when I knew all those girls believed in me? How could I quit after coming so far with the end in sight? Would they still trust me? Would they still be able to face their challenges if I, their teacher, wasn't able or willing to face my own?"
Hanging on the side of a rock, the therapist didn't feel like she had many options available. She either had to finish what she started, or quit. Hearing their cheers, she made her decision. She had to push on. She had to live, practice, and be what she had preached. With their support, she found within herself the strength to finish.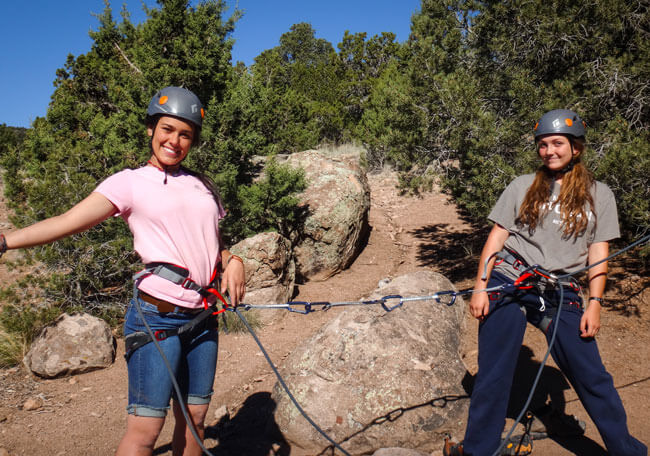 Rock Climb Girls Team-up
Today they started as a group of individuals going out for fun. they came home as a team. Many girls may not remember the gifts of self they gave so completely. But their therapist will use today's lessons as examples of their hidden potential. They are young women full of hope, perseverance, and passion.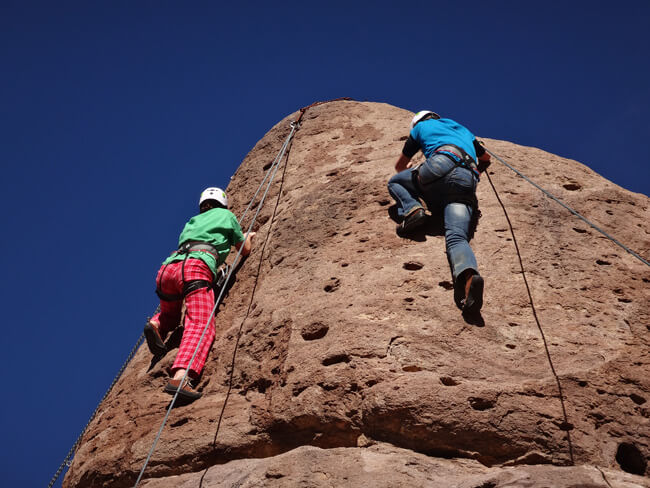 By Suzette McPherson, LCSW