Finding the Best Residential Mental Health Facilities for Teens in Crisis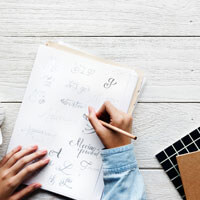 While there are a variety of resources for helping teens in crisis, finding the right ones can be a challenge. It can be especially hard when parents are not sure exactly what problem a teen is facing. Many teens come to Discovery Ranch South with multiple diagnoses. For example, a young woman may have a diagnosis of both emotional disturbance and attention deficit or executive functioning deficiency. During treatment, staff often discover that one of the issues is more severe than another.
"One of the great values of residential treatment is the ability to distinguish between a lack of initiative and a lack of executive functioning ability," said Academic Director Clint Firth.
A teen who is not motivated to do well in school needs a different kind of help than a teen who cannot organize her day. If they are not receiving the right kind of help struggling teens will continue to struggle.
"A lot of students will try and mask their real issues. Some students will say that they are not motivated when in fact, they struggle to stay organized," said Clint. "Other students will say that they can't get organized when in fact they are just not motivated towards school."
By identifying whether a student is having trouble with organization or motivation, her treatment team can find the right way to help.
Guiding Students to Success
One recent Discovery Ranch South graduate exemplifies how significantly students can improve their executive functioning skills. When the young woman first came to Discovery Ranch South, her teacher set a goal that the young woman would complete three chapters each week.
"The first month that she was at Discovery Ranch South, every single week, at least once, more like twice or three times a week, she walked into my office. She said that it was unfair that you would expect me to do three chapters a week," Clint recalled.
The young woman insisted that she would never complete three chapters in a week. She also insisted that if she ever did complete three chapters in a week, it would be because she cheated the week before and only completed two chapters, so she could save up and turn in three chapters the next week.
The teachers and teaching staff helped the young woman develop her executive functioning skills. As her skills developed, she was able to improve her productivity. By the time she graduated, she had almost forgotten her earlier protests. Clint had not. He recalled her graduation from Discovery Ranch South.
"On her graduation day, I repeated her protests to her, and she acknowledged them in front of the group. I asked her how many chapters she had completed in her final month at Discovery Ranch South" Clint paused for dramatic effect. "She had averaged nine per week."
A year after her return home, the young woman is still doing well in school. The skills that she acquired at Discovery Ranch South helped her to be successful in a more traditional academic setting.