Advanced Recreation Program take to the slopes of Brian Head ski resort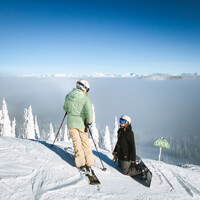 Ski/Snowboard Winter Advanced Rec
By Dave Mosse
From red rocks to snow-covered peaks, students at Discovery Ranch for Girls take on an adventure during any season. In the winter months, students involved in the Advanced Recreation (Adv. Rec.) program take to the slopes of Brian Head ski resort to ski or snowboard Utah's legendary powder. Whether they are seasoned skiers or are encountering snow for the first time, these students brave the cold for an exciting day on the mountain.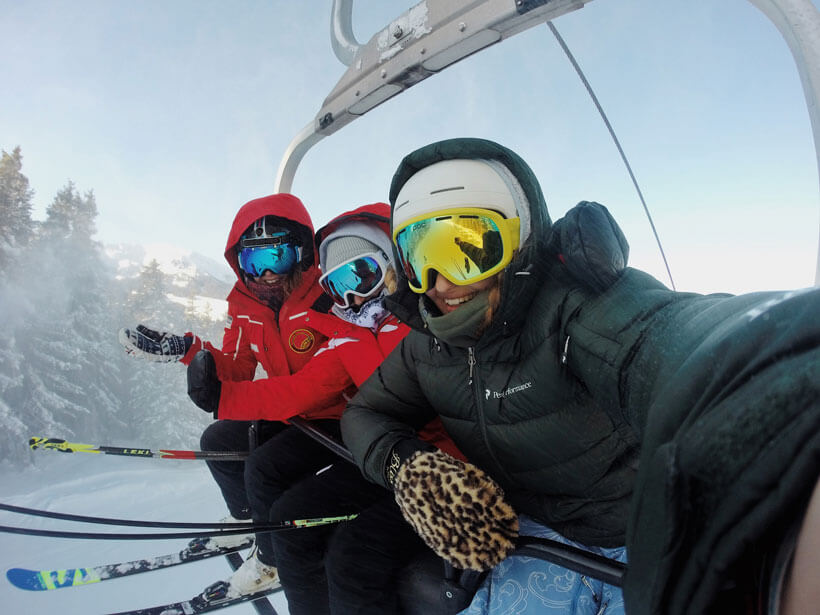 However, this pursuit is not driven solely by a desire for excitement. For each student the drive to find a connection between themselves and the mountain motivates them to rise early each weekend. This connection extends beyond the tangible, slowly shaping their view of themselves. Each student who participates in the weekly ski/snowboarding adventure has a season pass and rental which gives them the ability to test their skills or find a new passion in either discipline. Throughout the season the students in Adv. Rec. take time as a group to assess and discuss what they have discovered in themselves during the season.
This process is a crucial component of the program in that it is also a means to greater insight. What surprises most of them is the depth and intensity of self-discovery they experience through skiing/snowboarding. Students will oftentimes describe the sense of freedom and relief that fills them while descending the slopes that has taken the place of self-criticism and doubt. Additionally, it is commonplace to hear the words strength, integrity, and passion used to describe the way they have learned to describe themselves throughout the ski season. Skiing and snowboarding at Discovery Ranch for Girls are more than just a means unto itself they are without a doubt, a means to a greater end that is the path of healing and self-discovery.