Rachel Platten private concert at Discovery Ranch, NO WAY!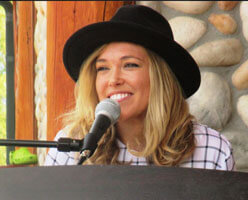 Sometimes things just happen the way they are supposed to happen. With two phone calls, one quick-thinking mom and a very willing and generous Rachel Platten, Discovery Ranch for Girls enjoyed an on-campus, private concert by this talented musician!
What? Private concert with Rachel Platten!
by Andrea Burgess – Executive Director
[blockquote]"When Raphaele approached Rachel for an autograph of her lyrics to send to her daughter who was enrolled at Discovery Ranch for Girls, Rachel responded with "How about I do one better and come sing to the girls for only the cost of my travel expenses?" Astounded at the big-hearted offer, Raphaele immediately phoned me to discuss this idea."[/blockquote]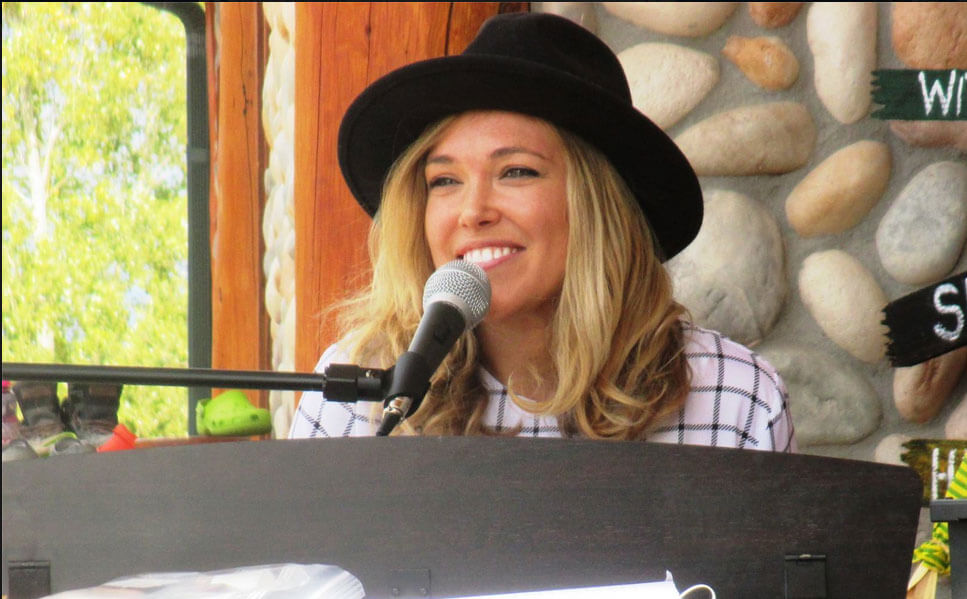 Her message and our mission
Prior to her coming, Rachel and I had a great conversation in which I was able to explain the *Mission Statement and illustrate the core philosophy of the DRG program. Growing up with one of her parents a therapist, she engaged as someone who clearly understood struggles, resilience, and strength. After this talk, along with the wisdom and power in her lyrics, I knew she was just what the girls needed – as you can tell from some of the girl's reflections below:
[blockquote]"I think it was REALLY kind of her to come out and play for us. It meant a lot that a big star would travel all the way to southern Utah for us. It seemed to be out of the goodness of her heart, which is sort of humbling. She was really friendly and super nice and I was glad she came!" Darcy [/blockquote]
[blockquote]"Rachel Platten's performance made an impact on my life. Rachel's unique way to express meaningful messages in her songs has touched my heart. I appreciate that she sings about real things in life – she sings about what's important to her. Because of this, she has inspired me in many ways. My favorite song she sang was called Superman. Although it isn't published yet, it relates to my life and motivates me to strive towards success. Rachel's way of connecting with others is a skill I will take with me for the rest of my life. I love Rachel! (heart)" – Izzy [/blockquote]
[blockquote]"I am so glad that Rachel Platten came out and performed for us. It was truly a once in a lifetime experience. She was very kind to us and showed a lot of compassion. Her songs were inspiring and she sang them with her whole heart. It is really cool that I got to say that I've met her and seen her perform live. She showed a lot of empathy and love towards us and our situation/struggles. She could relate to us very well. It was definitely an experience I'll never forget. I also got a picture and signed album from her. She's amazing! THANK YOU RACHEL PLATTEN!" Love Heather. [/blockquote]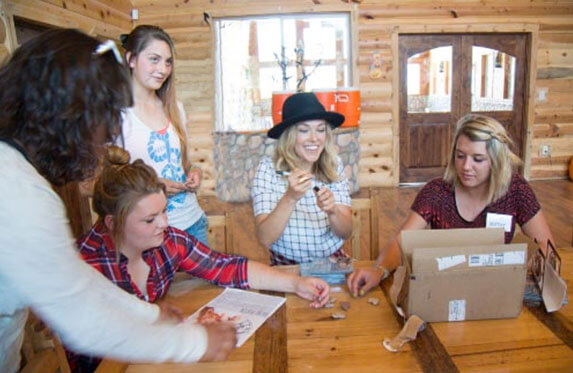 [blockquote]"Having Rachel Platten come here was a major confidence boost. I've known her for years, and never thought she would actually remember me, but she did! After her performance here she took my mom and me to her concert, and she dedicated a song to me! I even helped her pack her stuff and sell merchandise! It's so nice to see that even though she's famous, she's still my friend!" – Kat [/blockquote]
We are so appreciative of Rachel's willingness to fly from New York to rural Utah with the sole purpose of uplifting and providing hope for the girls. She kept telling me how much she "loved it here" and wanted to come back and to give back. In fact, she came back the next day to ride Jazz (One of our horses!)
Rachel and Jazzy – Her peaceful ride at the ranch!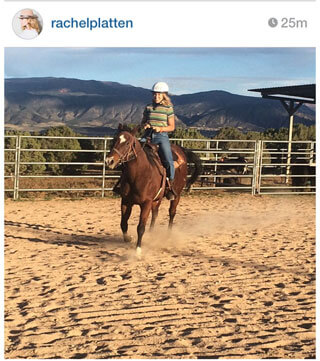 [blockquote]"It was fun to watch the trust in Jazz intertwine with Rachel's courage.
Rachel immediately felt safe on Jazz. This bond gave her the confidence to lope/canter Jazz. It really seemed like a break for Rachel…a moment of peace with an understanding and loving animal…almost like an escape from her busy career. I'm sure she felt the peace and comfort of our campus as well as the beauty of southern Utah in general. She laughed and enjoyed every second!" – Lee Bingham, Equine Director [/blockquote]
Congratulations Rachel on your much-deserved success! You are the embodiment of "Hope, Passion and Perseverance" which is such an integral part of the Discovery Ranch mission to instill in the amazing young women we work with every day.
Discovery Ranch For Girls mission statement
"We believe in the potential of young women and the ability to restore choice. Through nurturing relationships and challenging experiences young women and their families discover hope, passion and perseverance in the face of life's adversity."
www.rachelplatten.com
Rachel Platten Wiki
https://www.facebook.com/rachelplattenmusic